THE POTTERY OF ACOMA PUEBLO [SOLD]
---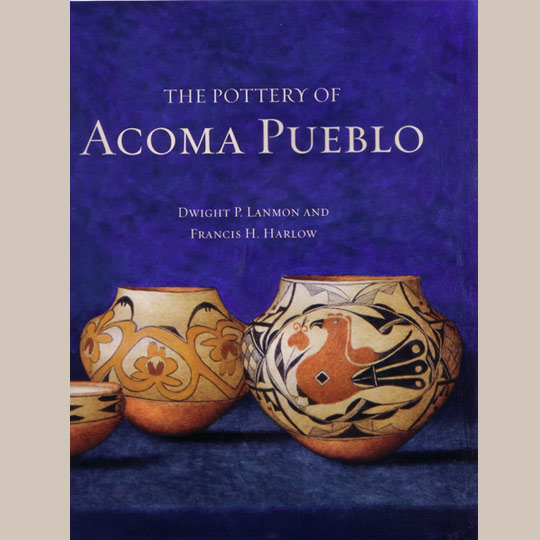 + Add to my watchlist

Forward to Friend
From the Dust Jacket:
THE POTTERY OF
ACOMA PUEBLO
DWIGHT P LANMON AND
FRANCIS H. HARLOW
THE POTTERY TRADITION OF ACOMA PUEBLO is one of the most significant and varied among the Pueblo people of the Southwest. This book traces the history of Acoma pot­tery over the past seven hundred years. In the pursuit of this project, the authors, foremost authorities in the field, have located, studied, and photographed several thousand examples. They present more than eight hundred here, along with dozens of photographs of potters, several of whom are identified for the first time.
The focus of concentration is on the traditional period (circa 1300-1890) and the transitional period (circa 1880-1930). The modern period is summarized briefly. An important contribution to the literature is the identification of more than nine hundred Acoma potters who worked between about 1880 and the present.
Pottery vessels served the functions of everyday life and ceremonial rites at Acoma Pueblo for centuries, but potters did not consider their pots to be common­place utensils. Rather they believed them to be sacred and blessed, a gift of Mother Earth. Pottery was thought to have intrinsic, life-giving powers, and vessels took on the attributes of whatever they held.
Acoma pottery has evolved significantly in form and decoration over the past seven hundred years, each change reflecting the interplay of many factors, including tech­nology and style, individual innovations, and changing markets and functions of pottery vessels. The book is a com­prehensive illustrated survey of Acoma pottery at a depth and level of detail that has never before been achieved; it will surely be the standard for all studies in the future, indis­pensable to collectors, researchers, archaeologists, Native arts enthusiasts, and all who appreciate the beauty and heri­tage of Pueblo ceramics.
Francis H. Harlow, et al.
Subject: Native American Pottery
Item # 978-0890135761
Date Published: 2013
Size: 623 pages

SOLD
---
Publisher:
---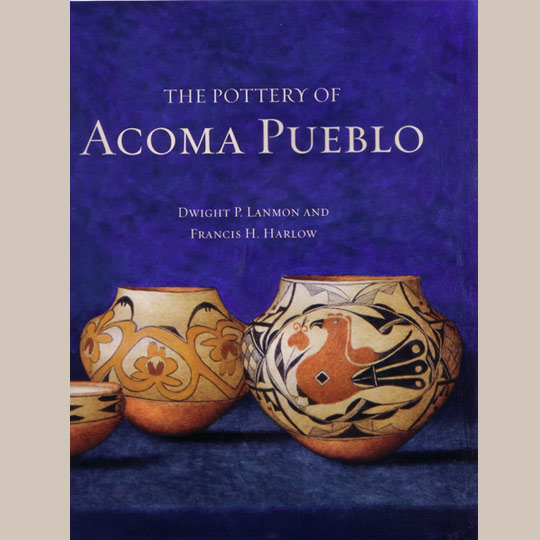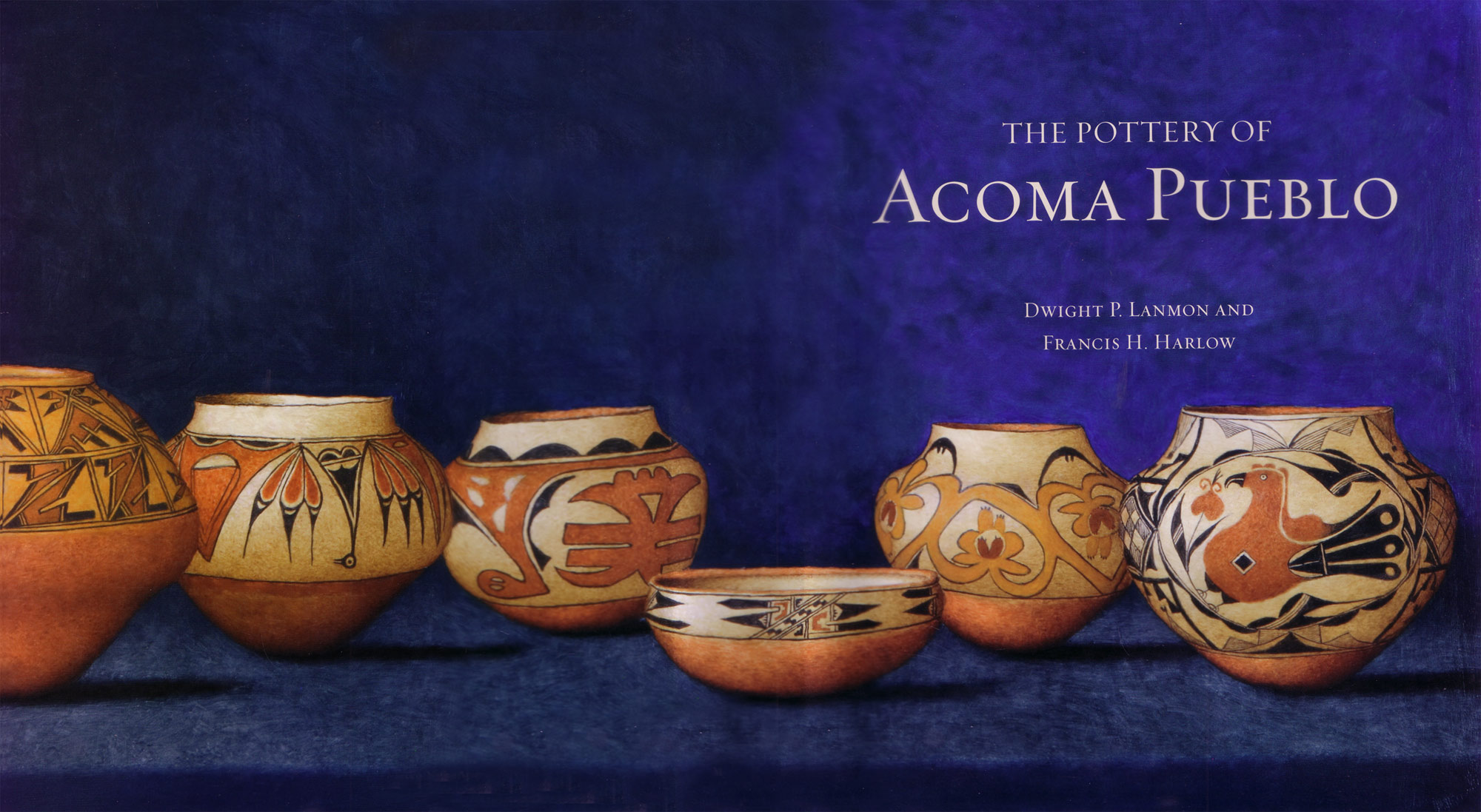 Click on image to view larger.
---