THE "RAIN BIRD" A Study in Pueblo Design [SOLD]
---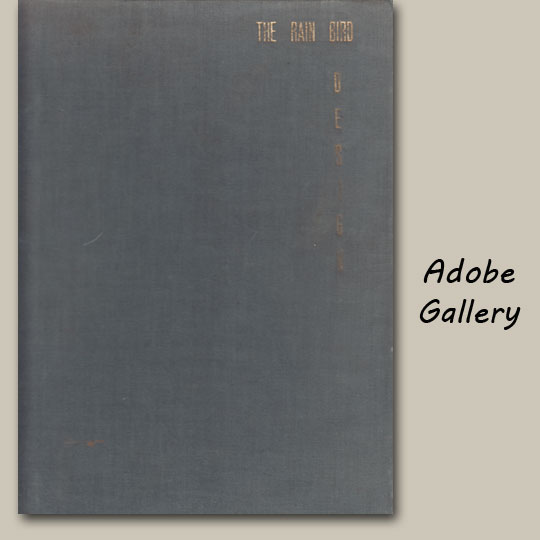 + Add to my watchlist

Forward to Friend
Harry P. Mera
Subject: Native American Pottery
Item # C4359H
Date Published: First edition, hardback, 1937
Size: 113 pages, illustrated with 48 full-page color drawings of Rain Bird designs

SOLD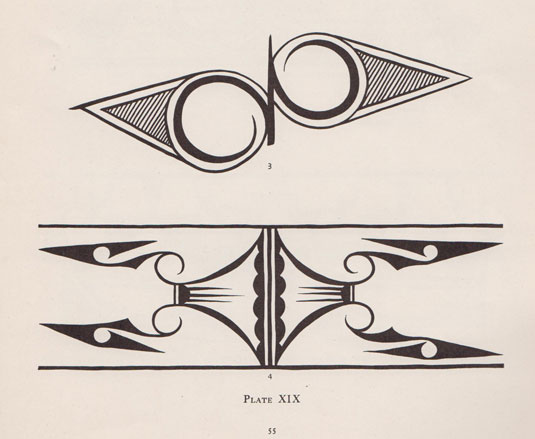 THE "RAIN BIRD" A Study in Pueblo Design
by H. P. Mera
Memoirs of the Laboratory of Anthropology, Volume II, Santa Fe, New Mexico, 1937
First edition, hardback, 1937. 113 pages, illustrated with 48 full-page color drawings of Rain Bird designs
FOREWORD
"The following monograph should by no means be viewed as an exhaustive treatise, for the space required for such an undertaking would far exceed that deemed sufficient for the present need; nor, the writer believes, would greater clarity be achieved by the mere piling up of a multiplicity of illustrative material. In fact, it has been somewhat difficult at times to avoid the inclusion of interesting unessentials and pursue an undeviating course as there were so many intriguing, interdigitating factors involving paralleling design developments which constantly obtruded during the progress of study. Although developmental progression has received considerable attention, yet the underlying motive in the preparation of this paper has been the hope of stimulating an interest in indigenous American art-forms as source material for a future system of decoration—one that undoubtedly can be made to possess both a pleasing and highly distinctive character.
"Finally the author wishes to make grateful acknowledgement to the American Council of Learned Societies for the funds provided, by which a presentation of this thesis in published form has been made possible."
H.P.M.
CONTENTS
Prehistoric origins
The Zuni "Rain Bird"
Use in Acoma
Use in Laguna
Use in Tsia
Use in Santa Ana
Use in San Ildefonso
Use in Tesuque
Use in Cochiti
Use in Santo Domingo
Conclusions
Bibliography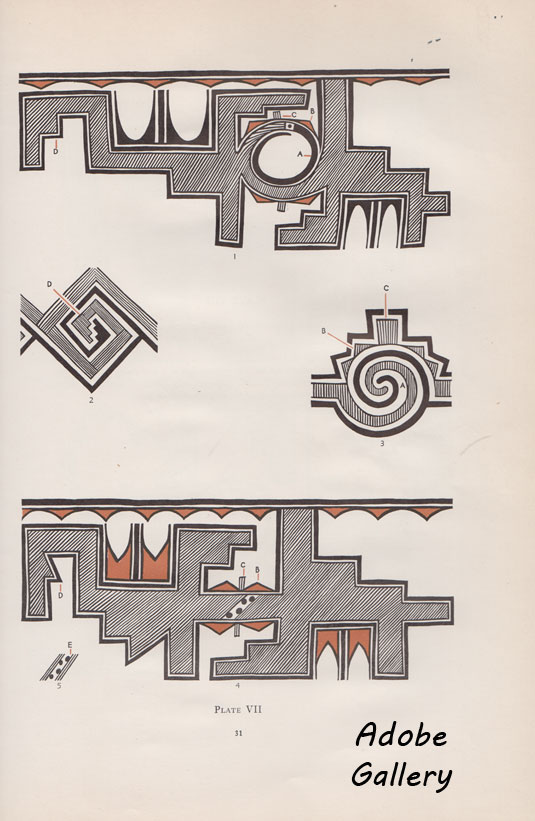 Harry P. Mera
Subject: Native American Pottery
Item # C4359H
Date Published: First edition, hardback, 1937
Size: 113 pages, illustrated with 48 full-page color drawings of Rain Bird designs

SOLD
---
Publisher:
---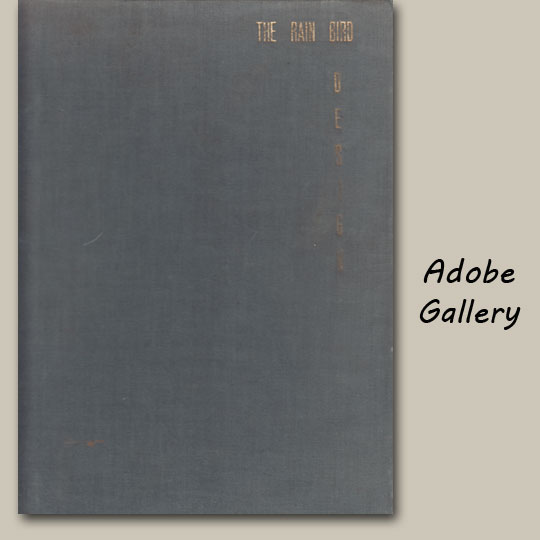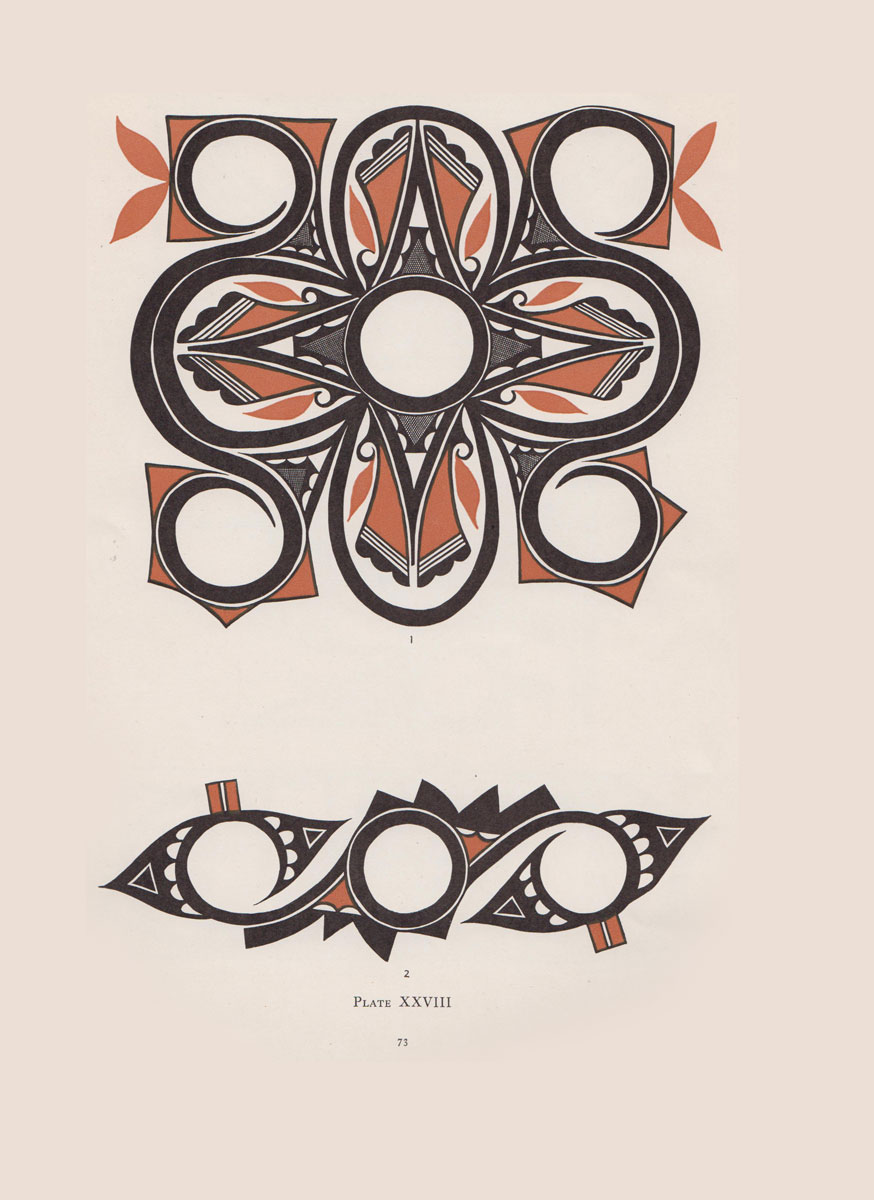 Click on image to view larger.
---