The Shalakos are Coming [SOLD]
---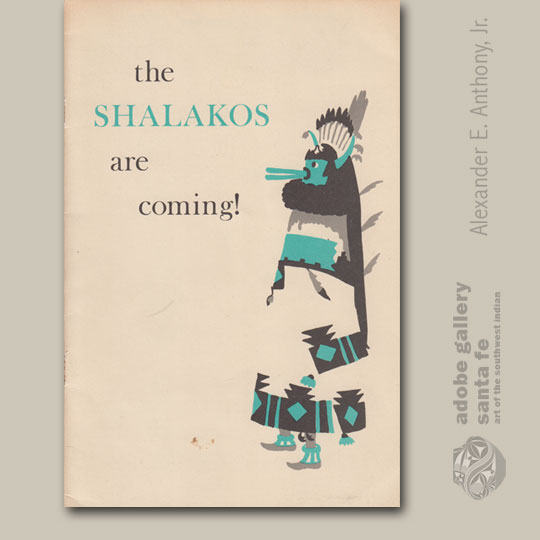 + Add to my watchlist

Forward to Friend
Subject: Katsina and Other Dolls
Item # C4263L
Date Published: Reprinted from El Palacio, Vol 73, No. 3, 1966
Size: Softcover, 16 pages, illustrated with drawings.

SOLD
The Shalakos are Coming
By Clara Gonzales
Reprinted from El Palacio, Vol 73, No. 3, 1966
Softcover, 16 pages, illustrated with drawings.
Condition: previous owner's name on the inside cover, embossed stamp on page 1, and remnants of paper label on page 1.
"As fall moves into winter, and the ceremonial year is drawing to a close, village activities at Zuni, one of the fabled Cities of Cibola, increase in tempo. All must be in readiness for the most important religious celebration of the year. The Shalakos are coming! Coming with their attendant dancers from Kothluwalawa, the sacred lake village, to bless the houses constructed in their honor and to offer prayers that the Zuni people may enjoy fertility, long life, prosperity and happiness. And in order to do them honor, every member of the community is committed to aid his clan and kiva brothers by contributing labor and material goods."
This booklet defines the katsinas that appear with the Shalako; the pre Shalako activities, the Shalako day activities—breaking down the schedule to mid-afternoon activities; those for the late afternoon; sundown activities; after dark events; after midnight ceremonies; and noon to early afternoon the next day.
Everything one needs to know about the Shalako ceremonies is covered in this booklet.
Subject: Katsina and Other Dolls
Item # C4263L
Date Published: Reprinted from El Palacio, Vol 73, No. 3, 1966
Size: Softcover, 16 pages, illustrated with drawings.

SOLD
---
Publisher:
---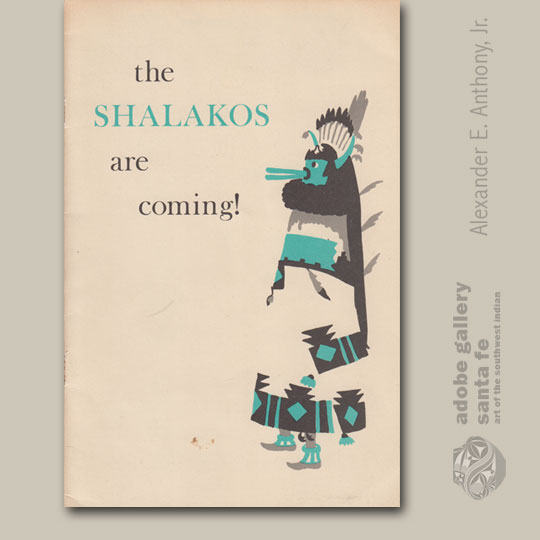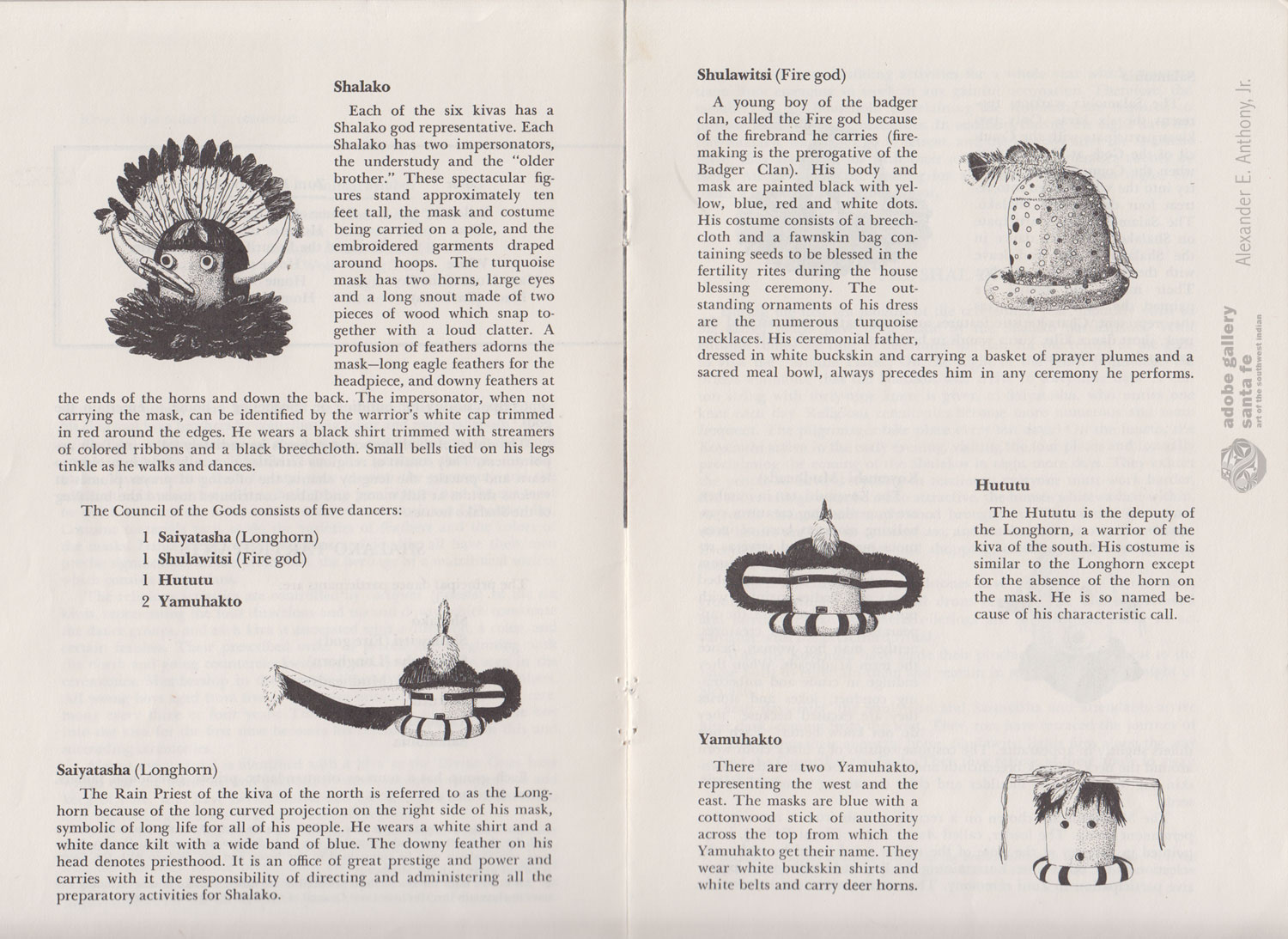 Click on image to view larger.
---