THE TEWA WORLD Space, Time, Being, and Becoming in a Pueblo Society [SOLD]
---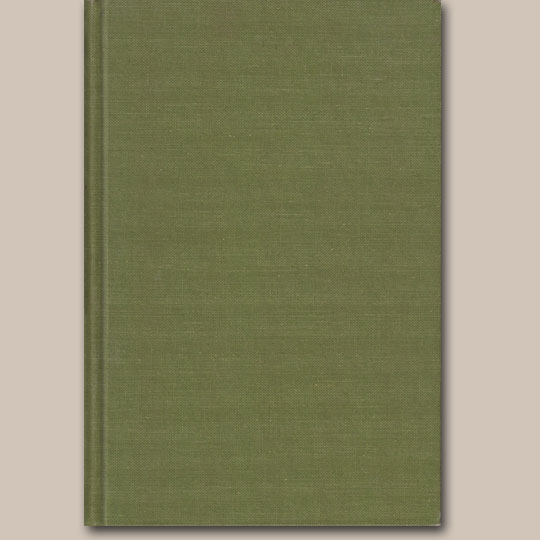 + Add to my watchlist

Forward to Friend
ALFONSO ORTIZ (1939 - 1998)
Subject: The Pueblo Indians
Item # C3713D
Date Published: 1969 Hardback, First Edition
Size: 197 pages, illustrated

SOLD
THE TEWA WORLD Space, Time, Being, and Becoming in a Pueblo Society
The University of Chicago Press, Chicago, 1969
Hardback, First Edition, 197 pages, illustrated
Condition: very good condition with some underlining and page notes by former book owner Stewart Peckham, curator and associate director of the New Mexico Laboratory of Anthropology (1954-1986)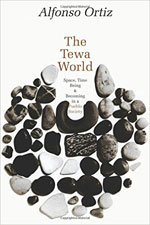 Contents
1. Introduction
2. In the Beginning
3. The Dry Food People and the Dry Food Who Are No Longer
4. The Towa é
5. The Made People and the Dry Food Who Never did Become
6. Summary and Conclusions
Once in an anthropological blue moon the right person comes along at the proper time and presents us with an account of a particular tribe or a particular problem which moves us onto a new plateau. In this monograph on the Tewa Pueblo of New Mexico, Alfonso Ortiz has delineated their world view with the authority of a participant, and has related it to their social and cultural life with a clarity and economy which is as rare as it is impressive.
Dr. Alfonso Ortiz, an anthropologist who occupied an unusual spot in academia as a [San Juan] Pueblo Indian writing about his own people, found himself ostracized by some of his own people, who felt that he had betrayed religious secrets. But his colleagues hailed the book as a masterpiece.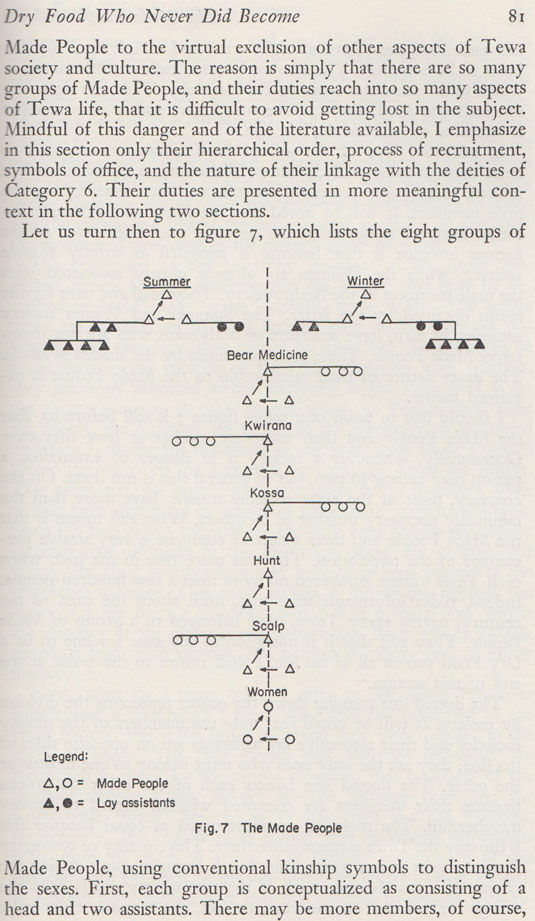 ALFONSO ORTIZ (1939 - 1998)
Subject: The Pueblo Indians
Item # C3713D
Date Published: 1969 Hardback, First Edition
Size: 197 pages, illustrated

SOLD
---
Publisher:
1427 E. 60th Street
Chicago, IL
773-702-7700
773-702-9756
---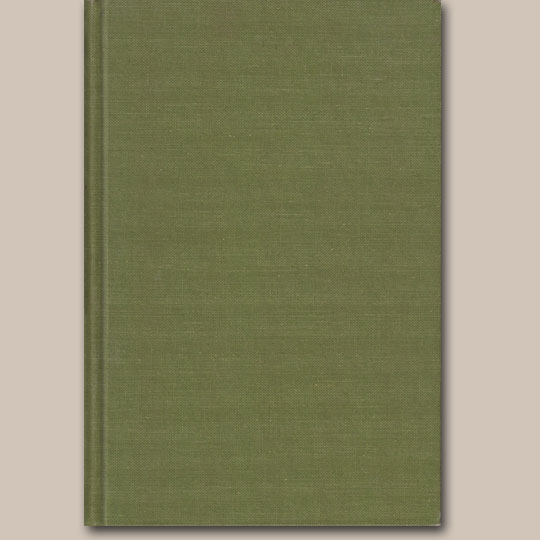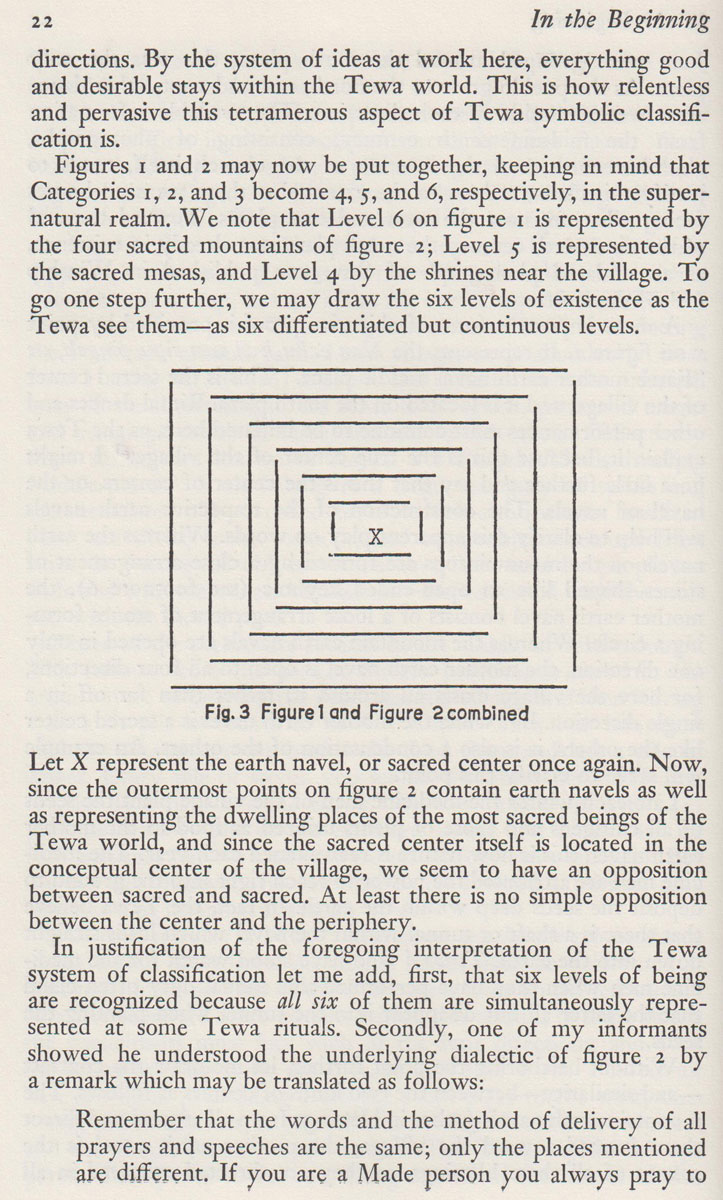 Click on image to view larger.
---