VOICE OF MOTHER EARTH: ART of the PUEBLOAN PEOPLES of the AMERICAN SOUTHWEST [SOLD]
---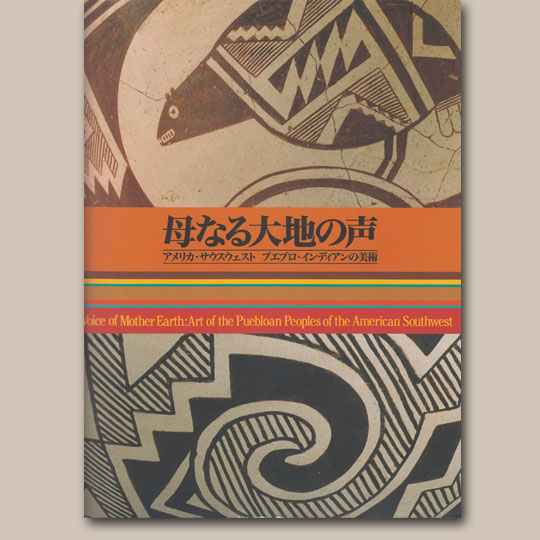 + Add to my watchlist

Forward to Friend
Subject: Native American Art
Item # C3773ZC
Date Published: 2000
Size: Softcover, 236 pages, full-color images.

SOLD
VOICE OF MOTHER EARTH: ART of the PUEBLOAN PEOPLES of the AMERICAN SOUTHWEST
母なる地球の声:アメリカ南西部のプエブロの人々の芸術
Softcover, 236 pages, full-color images.
Publisher: Nagoya: Boston Museum of Fine Arts, 2000
The Nagoya Art Museum in Nagoya, Japan, opened in 1999 as a partnership with the Boston Museum of Fine Arts. Its mission is to share art from around the world across all cultures and time periods. Exhibits range from the work of the Dutch Masters and Abstract Impressionists to the photography of Ansel Adams and the paintings of Frida Kahlo.
One of the first exhibits after the museum opened in 1999 was a showcase of the Art of the Puebloan Peoples of the American Southwest. This book was the accompanying catalog for the exhibit. Written in both Japanese and English, it is an amazing study of pueblo pottery as well as Puebloan jewelry and baskets. It contains over 100 color images of pueblo pottery and examines the connection between Ancestral Puebloan pottery and the work of contemporary potters. Each image is carefully documented in both English and Japanese. It is a lovely book and a wonderful addition to any serious collector of pueblo pottery.
1999年にオープンした博物館の後の最初の展示物の一つは、アメリカ南西部のプエブロの芸術のショーケースでした。この本は、展示のために添付のカタログでした。日本語と英語の両方で書かれた、それは素晴らしいプエブロ陶器の研究だけでなく、プエブロ宝石やバスケットです。これは、プエブロの陶器の100以上のカラー画像が含まれており、古代プエブロ人の陶器や現代陶芸家の仕事との間の接続を調べます。各画像は慎重に英語と日本語の両方に記載されています。それは素敵な本とプエブロ陶器の深刻なコレクターに素晴らしい付加です。
Additional: personal letter to Mr. Alexander E. Anthony, Jr. from the Boston Museum of Fine Arts for his contribution to this book is included.
Subject: Native American Art
Item # C3773ZC
Date Published: 2000
Size: Softcover, 236 pages, full-color images.

SOLD
---
Publisher:
---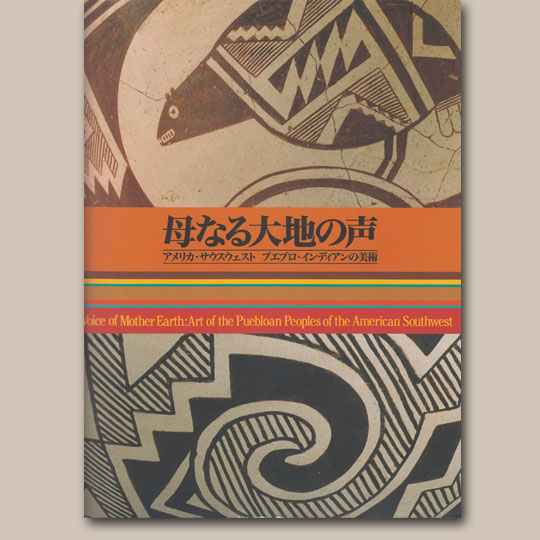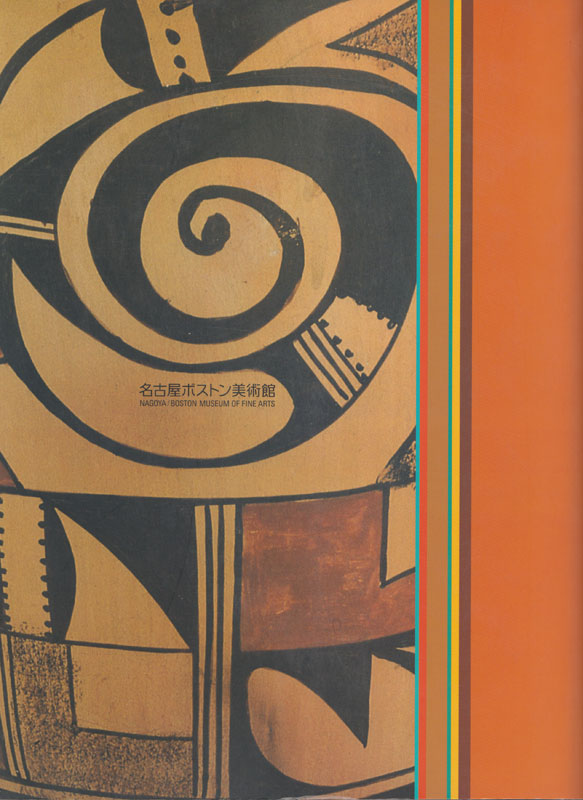 Click on image to view larger.
---