---
Koyemsi (Mudhead) Puppet Katsina [SOLD]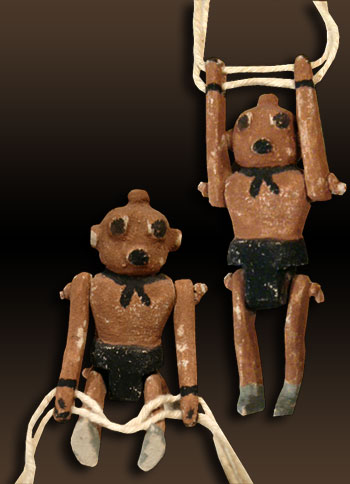 + Add to my watchlist Forward to Friend
Jimmy Koots, a Hopi whose work was well known in Santa Fe, because he provided Katsina dolls to Rare Gifts by Dutton, probably one of the more famous older Santa Fe shops, made this puppet.
The arms and legs were attached by passing string through the body, attaching the limbs, and tying knots in the string. The puppet can be made to move with proper manipulation of the strings. The arms and legs are pegged to the body and all four appendages are moveable. The puppet is in excellent condition.
Henry Seemi also made puppet Katsina dolls in the early 1950s, but the work of the two men can be distinguished by the body style, particularly in the hips where the legs are attached. Koyemsi (Mudhead) Puppet Katsina (click here to see a katsina by Henry Seemi).
James Kootshongsie, Hopi Pueblo Carver
---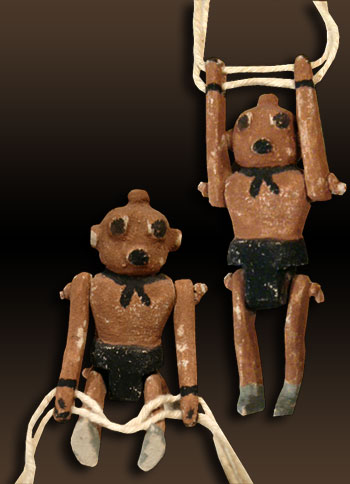 Click on image to view larger.
---