---
Hopi Second Mesa Basketry OLLA with Angak'china Katsina Imagery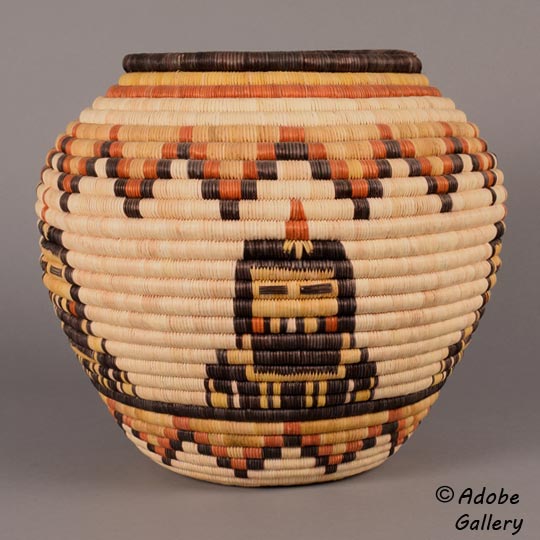 + Add to my watchlist

Forward to Friend
This massive olla-shaped basket was created by a Hopi artist from Second Mesa. It is an incredible piece, crafted by an expert over an incredibly long period of time. Its shape is like a Pueblo pottery water jar but enlarged by a few inches. Its rim varies a bit from a water jar's, too, as it curves and then extends vertically for only two coils. The basket's shape is beautiful, and its large size really elevates its impact.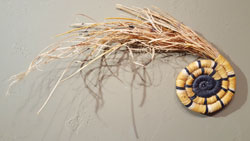 What are these baskets made of? Shown (right) is an image of materials that a coiled plaque is made from ... grasses and yucca. If you want to see how they are made, look at the video shown right below the Adobe Gallery Recommended Reading.
The four Katsina figures around the basket's center represent Angak'china Katsina or the Long Hair Katsina, so named because of the long beard. The Katsinam are identical and spaced out evenly around the basket. Over their heads and below their images, the artist created rain cloud designs. The clouds alternate in colors yellow, orange, and black, and circle the basket on both upper and lower clouds. Imbrication accents were added over the weft weave for the eyes. This is a truly incredible example of the art of Hopi basketry.
The Long Hair Katsina is a singer of sweet songs who brings rain and flowers. His beard and loose tassels of feathers symbolize rain and clouds. They appear as dancers in a group at Niman and at plaza dances with Manas. Their purpose is to bring rain, and it is said that they seldom dance without the appearance of a soft gentle rain.
The Long Hair is danced from the Rio Grande to the Hopi Mesas in almost the same form. Among the Hopis there are many varieties, but the regular Angak'china is the one shown here. They appear in a group and sing a very melodious song which may be one of the reasons that they are such favorites.
They are often used for the Niman Katsina on First Mesa (Hopi Pueblo) coming with the Köcha Mana. In fact, they have danced in late August on First Mesa in direct contradiction to the feeling that only Masau'u can be danced out of season. This is probably because the Hopi-Tewa populate First Mesa and have no restrictions to such appearances.
---
Condition: original condition
Provenance: this Hopi Second Mesa Basketry OLLA with Angak'china Katsina Imagery is from the collection of a family from Boulder, Colorado
Reference: Kachinas: a Hopi artist's documentary by Barton Wright
TAGS: Southwest Indian Basketry, Hopi Pueblo, Hopituh Shi-nu-mu, Hopi Kachina - Katsina Dolls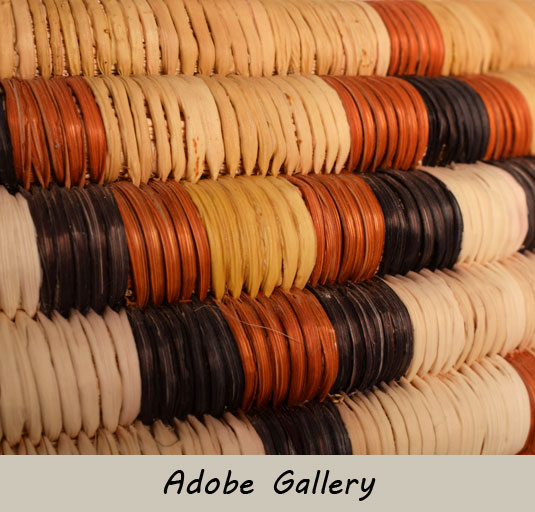 Weaver Unknown
---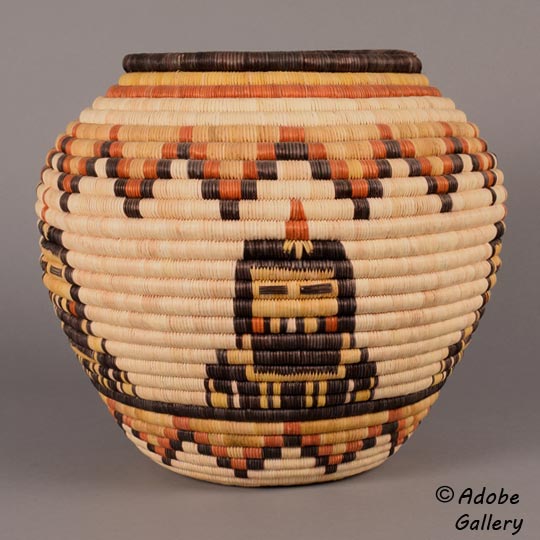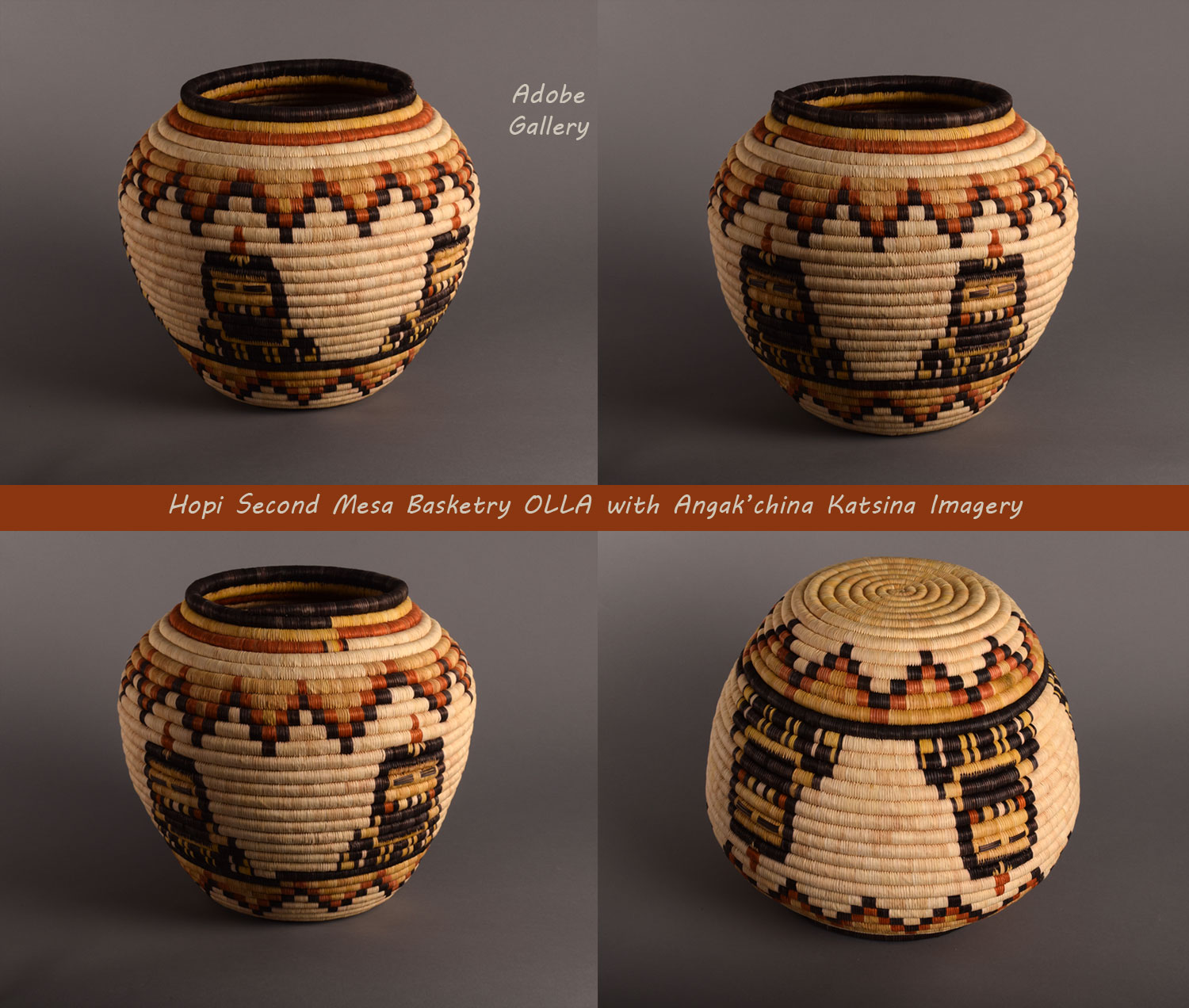 Click on image to view larger.
---
Adobe Gallery Recommended Reading

KACHINAS A Hopi Artist's Documentary [SOLD]
by Barton Wright


Circles of Life: Katsina Imagery on Hopi Wicker Basketry
by Judith and Andrew Finger

Adobe Gallery Recommended Items
---
If you are interested in this item, we would also like to recommend these other related items: