Harviana Pino Toribio, Zia Pueblo Potter
---
+ Add Artist to My Preferences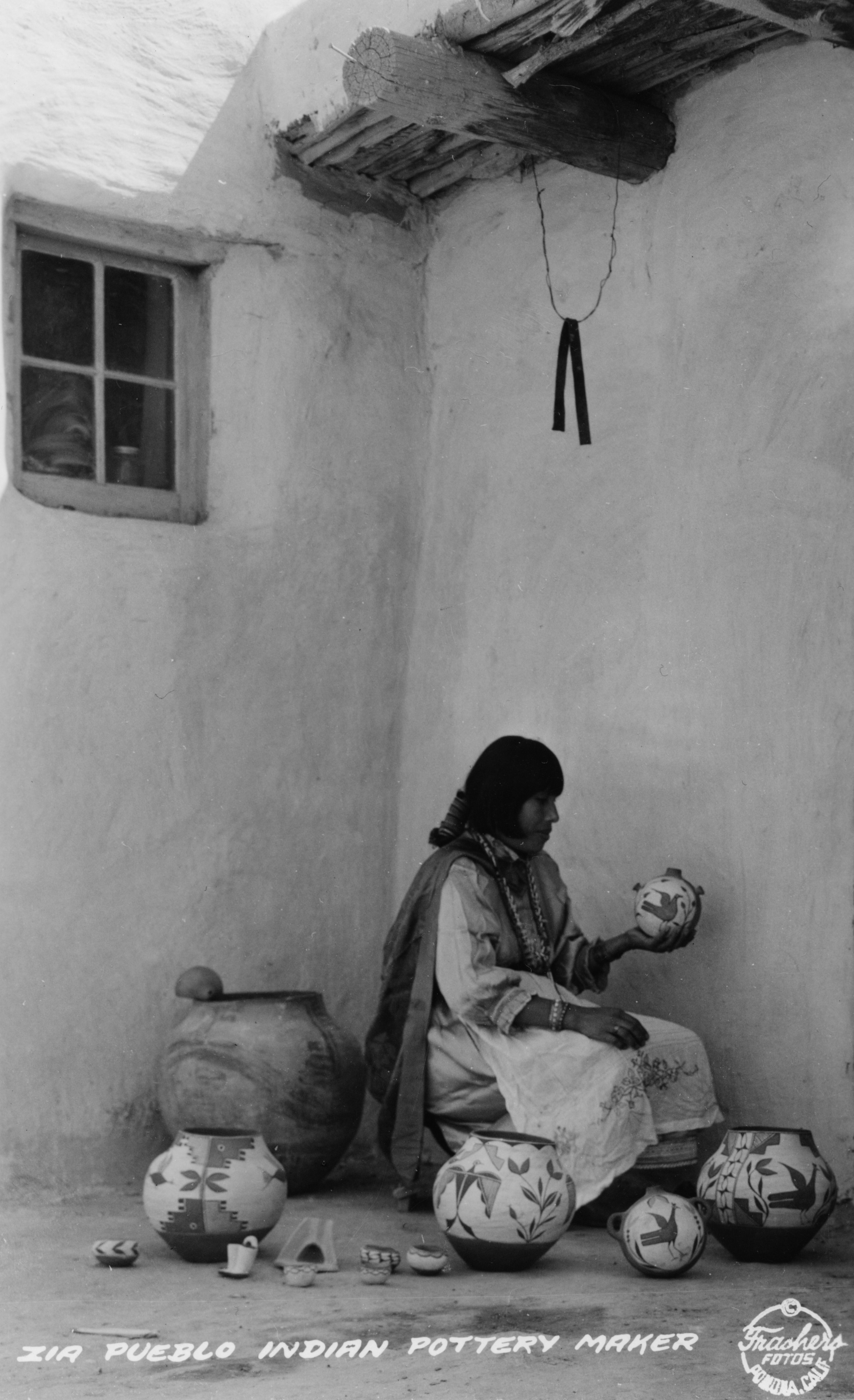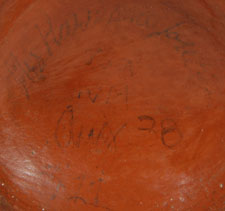 Harviana Pino Toribio (1904-1949) Sr'audyuwi', Zia Pueblo potter active ca. 1910s to 1948: polychrome ollas, jars, bowls, tiles, miniature adobe houses. Harviana (also spelled Sarviana or Faviana) Pino Toribio was the daughter of Tomas Pino and Martina Galvan Pino. She married Frank (San Francisco) Toribio, son of Mariano and Rosalia Medina Toribio, in 1925. They had two children: Felecita and Elsie Toribio.
In our signature example (see right), someone wrote in pencil on the bottom of one of her pottery jars Harviana Toribio Zia N.M AUG 38 [1938] No. 11. It was probably not put there by the potter but by the purchaser. Such collection data is rare and very important.
Reference: Southern Pueblo Pottery: 2,000 Artist Biographies by Gregory Schaaf.
Image Source: Zia Pueblo Potter Harviana Pino Toribio. "Zia Pueblo Indian Pottery Maker." Photograph by Frasher, Pomona, California, ca. 1935, courtesy Palace of the Governors (NMHM/DCA) neg. no. 47954.
TAGS: Zia Pueblo, Rosalia Medina Toribio, Southwest Indian Pottery