Akimel O'odham - Pima Polychrome Basket Bowl - C4082C
Category:
Baskets
| Posted by |
Mon, Jul 9th 2018, 2:10pm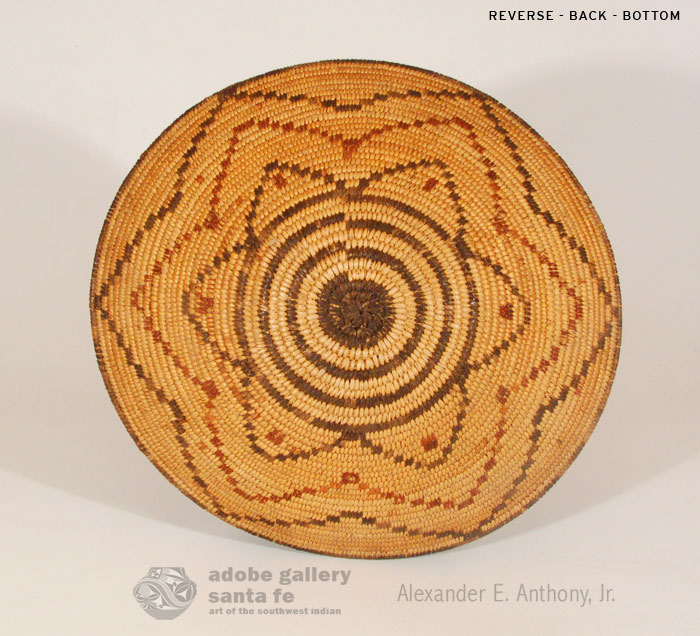 There is similarity between the older Pima, Papago, and Apache basketry. Sometimes it is difficult to determine the origin simply by looking at the design or the rim stitching, however, materials used are a defining factor.
Pima basketmakers used grass-like materials for the foundation-such as cattail stems, wheat-straw, or sometimes arrowbush. Apache basketmakers used a single rod, usually willow, for the foundation, providing a more rigid basket than those with a grass foundation. The Papago used materials similar to those used by the Pima, but the stitching and rim coils differ between the two tribes.
This basket, at first glance, would appear to be Western Apache, however, the grass foundation materials identify is as Pima. The beginning coils in the bottom were stitched with devil's claw, as were the other single zigzag black lines. The red design was executed with split peel yucca root. The golden tone weave is of willow. The basket dates to the 1920s.

#adobegallery #NativeAmericanBasket #SouthwestIndianBaskets #AkimelOodhamBaskets #PimaBaskets #SantaFeNM #IndianBaskets