Black on White Design Acoma Pueblo Jar by Mary Histia - C4113
Category:
Pottery
| Posted by |
Tue, Aug 28th 2018, 2:21pm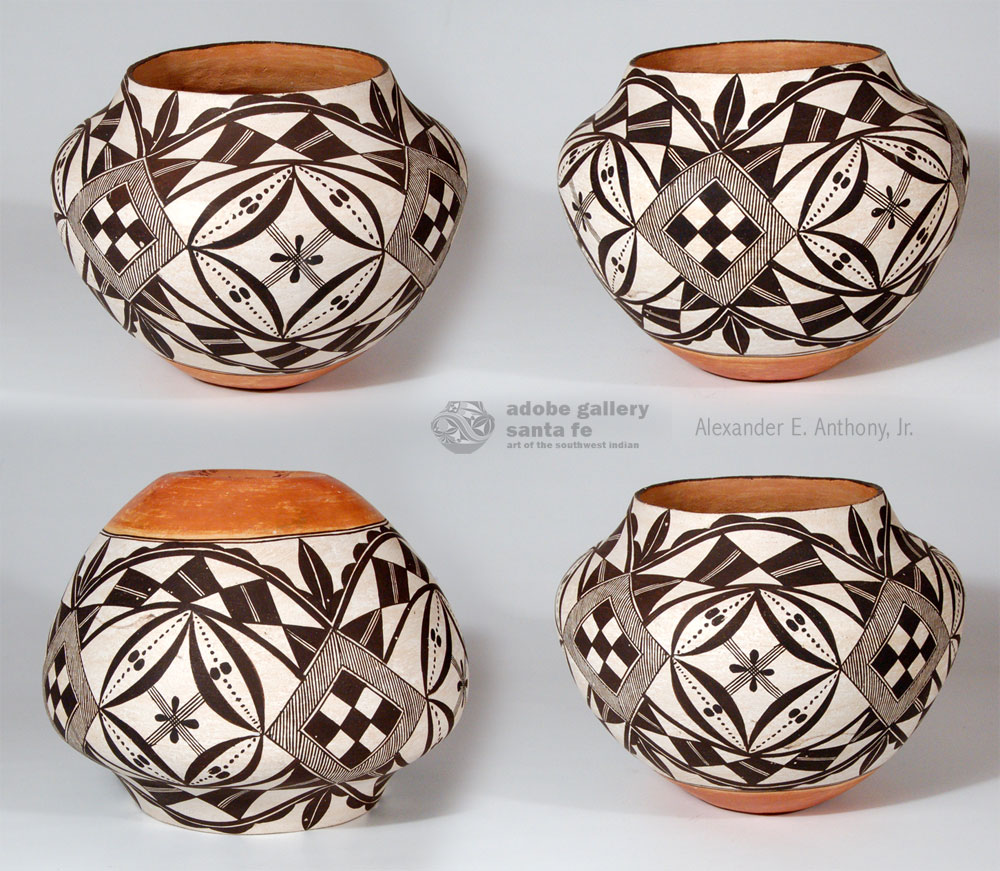 This Acoma jar by Mary Histia was a gift from the potter to Maureen Grammer of Albuquerque in 1966. Grammer, a resident of Albuquerque since 1926 passed away in 2004. She had been a teacher in the Albuquerque Public Schools until her retirement. She had obtained BA and MA degrees from the University of New Mexico. After her retirement, she concentrated on working in the fine arts and Indian arts appraisal business and on writing for magazines.
Mrs. Grammer was a well-known student of American Indian arts and was a noted appraiser of Indian arts for decades. She identified unsigned works by Native artists and was accepted as a knowledgeable expert on the subject. It is not unusual to see statements saying "Maurine Grammer said . . ." or "according to Maurine Grammer . . ." and such statements are accepted as fact.

#adobegallery #SouthwestIndianPottery #AcomaPueblo #AcomaPottery #PuebloPottery #SouthwestIndianArt #FinePuebloPottery #HistoricPottery #IndianMarket#sfim2018 #MaryHistia