Ganado Trading Post Late Transitional Period Navajo Rug - C3891B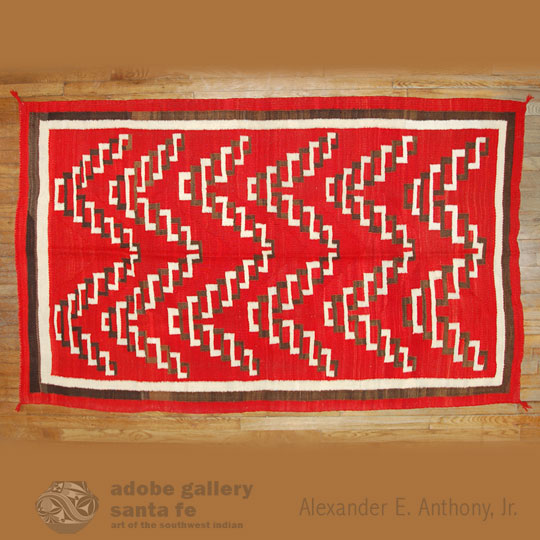 Before the arrival of the Spanish to the Southwest, the Pueblo Indians were weaving their own clothing. Weavers at Hopi, Zuni, Jemez and Acoma have been particularly recognized for fine weaving with native cotton. At Hopi, men were weavers. After the arrival of the Spanish, who brought sheep with them, the Navajo became the famous weavers, but it was the women who were the weavers. It is said that the Navajo learned to weave from the Hopi, particularly from those who were captured by the Navajo.
The Navajo women were weavers of fine wearing blankets and serapes. They became extraordinarily proficient in making the finest textiles imaginable. The weave was tight and the patterns were beautiful.
Would you like to know more or purchase?