Historic San Ildefonso Pueblo Large Globular Polychrome Olla - C4068F
Category:
Pottery
| Posted by |
Sat, Jun 2nd 2018, 5:04pm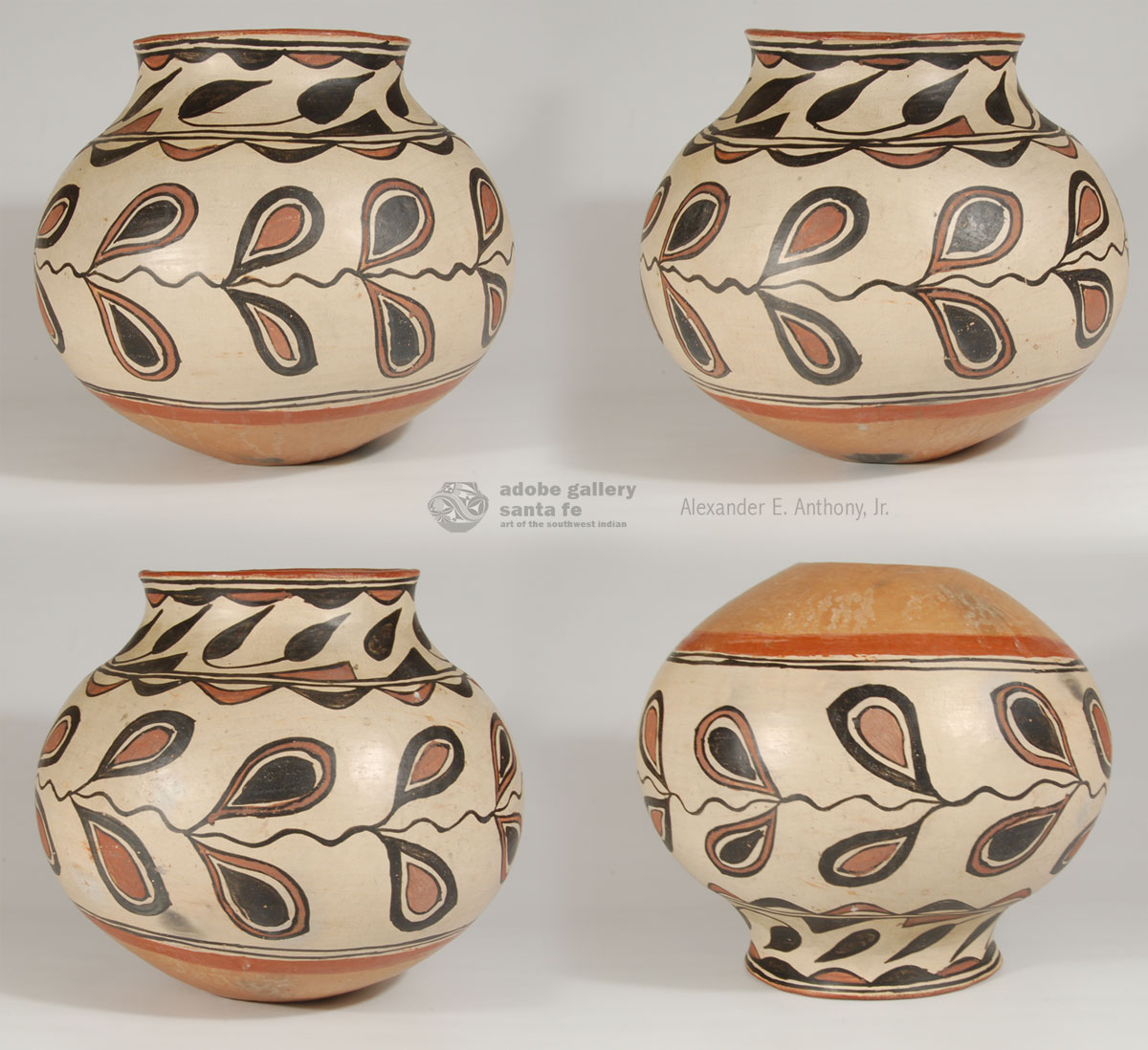 Long before Black-on-black pottery became the staple at San Ildefonso Pueblo, potters there had produced a variety of historic pottery types: Black-on-cream, Black-on-red and Polychrome types predominantly. Powhoge Polychrome, which was black-on-cream, in the 1850-1880 period, gave way to San Ildefonso Polychrome, starting in the 1890s, in which red paint was added to the design. Concurrently, some potters began abandoning the red paint on the rim in favor of black, around the same time.
This jar is globular in shape, similar to Powhoge Polychrome, with the addition of a rolled out rim, a shape seen in early San Ildefonso Polychrome. The cream slip was stone polished, the slip used before potters changed to Cochiti slip around 1905, which did not require stone polishing. The black vegetal paint and the red paint used in the design of this jar are very strong and bold. The deep red paint seen in San Ildefonso pottery is the same paint used by the men for body decoration. The lighter red, almost orange, seen on later pottery is from another clay source. It is estimated that this jar dates to circa 1890 or maybe a decade earlier.

#adobegallery #SouthwestIndianPottery #SanIldefonsoPueblo #SanIldefonsoPottery #PuebloPottery #SouthwestIndianArt #SantaFePottery #FinePuebloPottery #HistoricPottery