Hopi Pueblo All Wood Talavai - Morning Katsina Doll by Kevin Pochoema - C4096C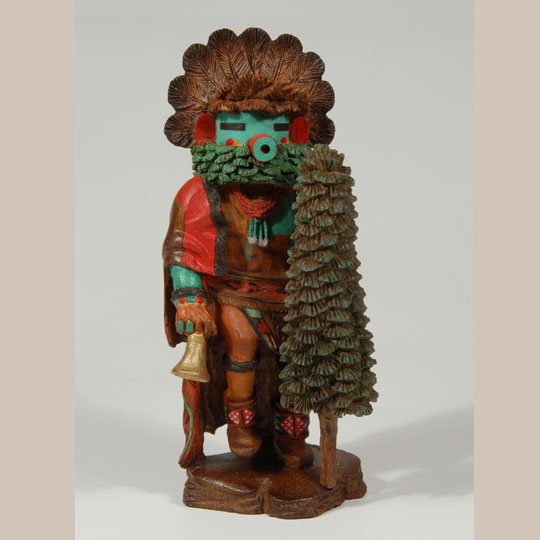 Kevin Pochoema surprised me when he walked into the gallery in February 2015 with this Morning (Talavai) katsina doll because I had not seen him in over 15 years. I used to visit him on the Hopi Reservation in an attempt to purchase katsina dolls from him because I always thought he was probably the best carver on the reservation. I never succeeded in getting any dolls from him because a dealer from Taos at that time purchased everything he carved. Now that Taos dealer is no longer in business, so we have been getting more carvings from him.
We sold this katsina doll shortly after acquiring it from Kevin and now we have it back to sell again because of family financial problems of the purchaser. I am pleased to have this Morning Katsina back again because it is one of my favorite katsinas.

#adobegallery #HopiPueblo #Katsina #Kachina # #Doll #SouthwestIndianArt #PuebloArt #SantaFeNM #KevinPochoema