Hopi Pueblo Polychrome Jar with Lid by Daisy Nampeyo - C3975C
Category:
Pottery
| Posted by |
Wed, Sep 6th 2017, 4:15pm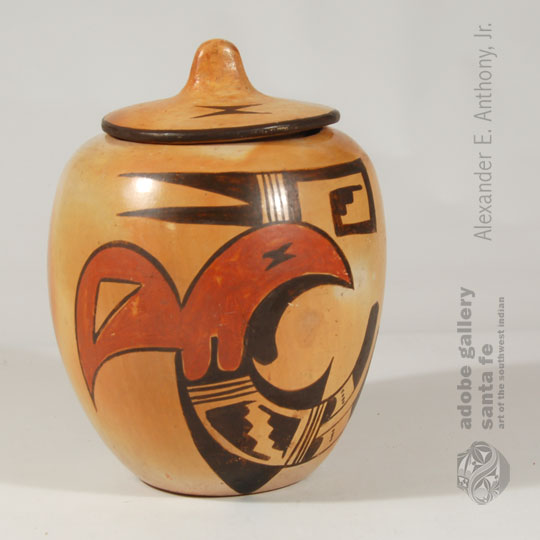 Daisy Hooee Nampeyo was the granddaughter of Nampeyo of Hano and the daughter of Willie and Annie Healing. She was born into the Corn Clan of her mother but was named Tobacco Flower after the Tobacco Clan of her father. The name, Daisy, was given to her by a field nurse at the government agency on First Mesa. Although she was born at Hano, the family moved to a new village called Polacca at the base of First Mesa.

Daisy spent many of her formative years with her grandmother and learned how to make pottery at a very early age. Like many starting potters, her early pottery was not the best but she had an excellent teacher in Nampeyo and soon began to create wonderful pieces and used designs from pottery shards she found at Sikyatki.