Hopi Pueblo Polychrome Small Jar by Tonita Hamilton Nampeyo - C4047K
Category:
Pottery
| Posted by |
Mon, Mar 26th 2018, 7:21pm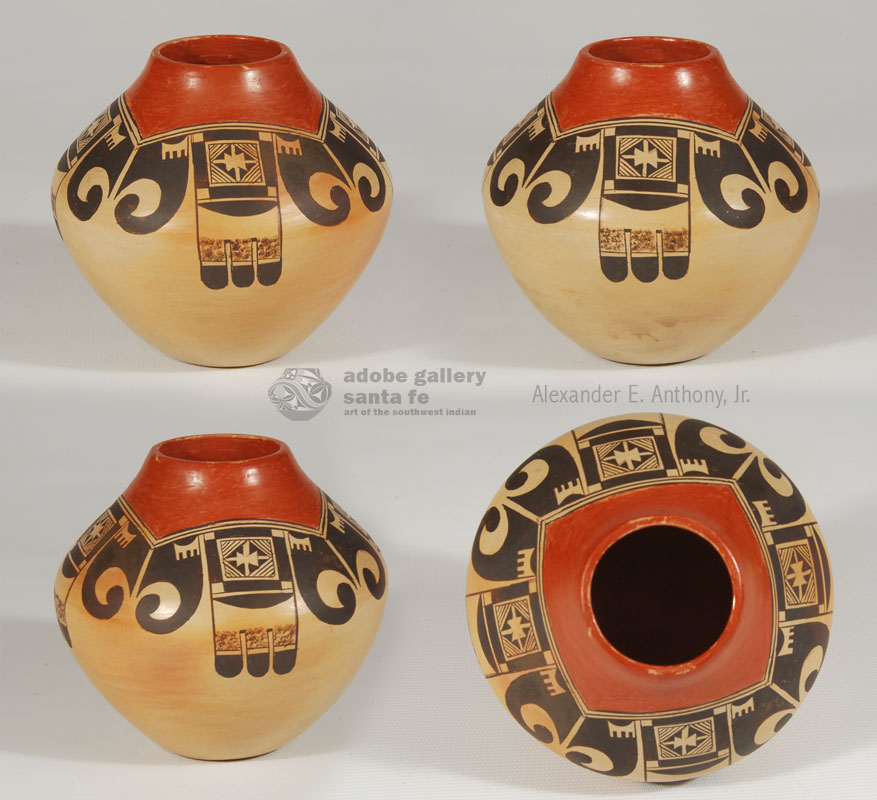 Following in the tradition of Nampeyo of Hano, many of her children and grandchildren and following generations of potters have used the designs of the prehistoric Sikyatkiancestors of the Hopi. Nampeyo is known for re-introducing those designs at the turn of the last century, so we see that those designs have had a second reincarnation that is now over a hundred years old.
The design on this small jar by Tonita Hamilton Nampeyo (1934 - present) is referred to as the Eagle Tail design. It is not known who gave names to these reused designs from a thousand years ago, but probably early traders are responsible.
To purchase or read more click here..
#adobegallery #SouthwestIndianPottery #HopiPueblo #PuebloPottery #SantaFePottery #FinePuebloPottery #SantaFeNM #TonitaNampeyo