Laguna Pueblo Floral Design Historic Jar - C4075
Category:
Pottery
| Posted by |
Thu, May 31st 2018, 3:07pm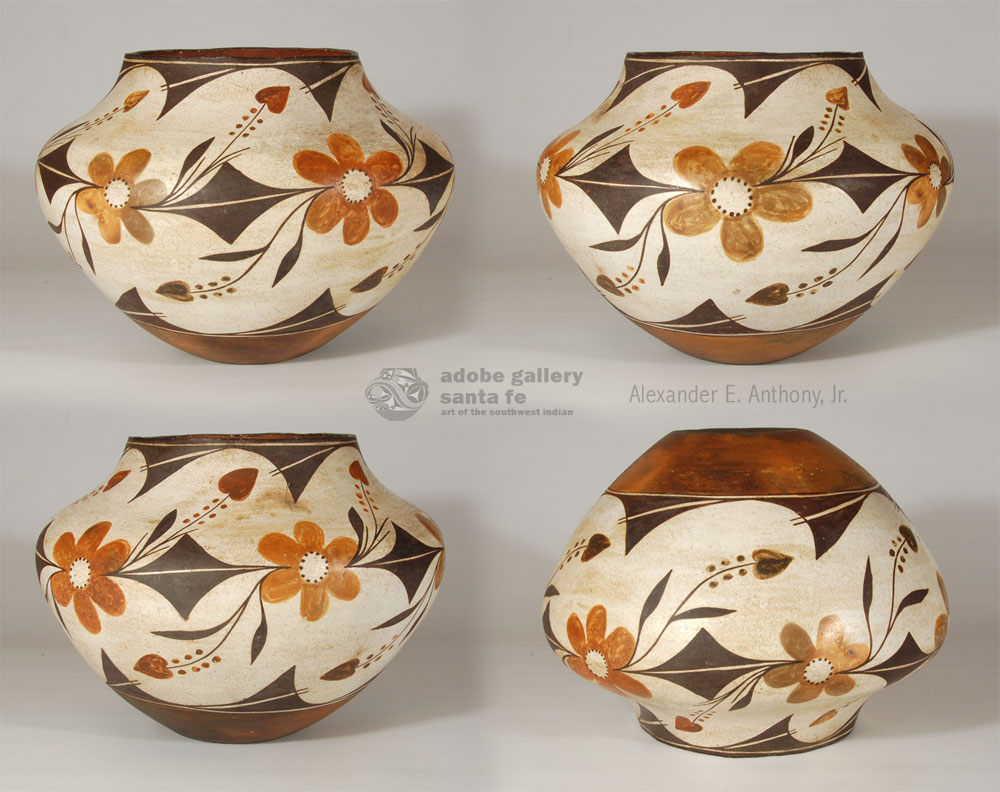 It is well recognized that it is difficult to determine if a particular jar was made at Laguna Pueblo in the early 20th century because they have a similarity to those made at Acoma Pueblo. It is easier to attribute a jar to having been made at Acomo, thereby eliminating the justification for having stated it was made at Laguna. If Rick Dillingham was correct in his analysis of pottery from Acoma and Laguna Pueblos, then we have some design facts to use as justification for selecting Laguna as the origin of a jar.
Rick Dillingham stated that an "open chain-like patterning is typical of Laguna wares." Dillingham 1992

#adobegallery #SouthwestIndianPottery #LagunaPueblo #LagunaPottery #PuebloPottery #SouthwestIndianArt #SantaFePottery #FinePuebloPottery #HistoricPottery