Tesuque Pueblo Hear No Evil Micaceous Rain God, circa 1900 - 25999
Category:
Pottery
| Posted by |
Sat, Aug 26th 2017, 12:07pm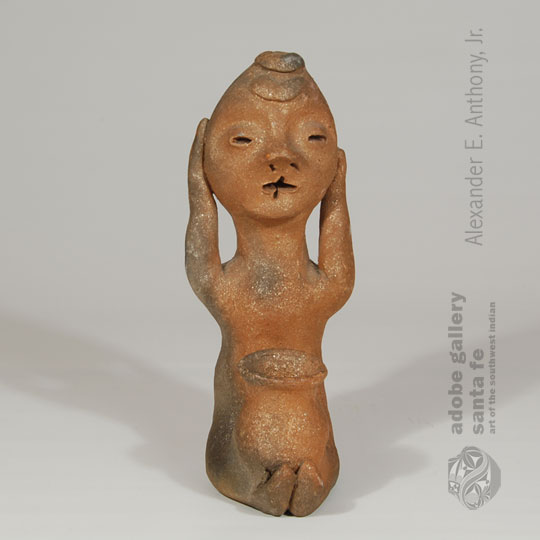 Micaceous slipped rain god figures date to as early as 1893, as evidenced by one example exhibited at the Colombian Exposition in Chicago that year. They continued to be made until 1905, and were revived by potters in the 1960s.
There were also a series of rain gods modeled after the proverb See No Evil, Hear No Evil, and Speak No Evil. This rain god figurine is the Hear No Evil variety. It likely dates to circa 1900. He has sculpted hair hanging over his forehead.
Would you like to purchase or read more about this Rain God?