Designs from the Ancient Mimbres [SOLD]
---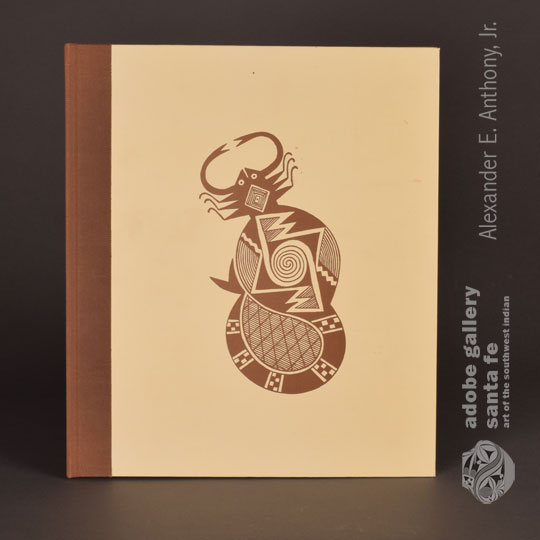 + Add to my watchlist

Forward to Friend
Fred Kabotie (1900-1986)
Subject: Prehistoric Culture
Item # C4244o
Date Published: Hardback, oversize book, second edition, 1982
Size: 79 pages

SOLD
DESIGNS FROM THE ANCIENT MEMBREÑOS WITH A HOPI INTERPRETATION BY FRED KABOTIE
Publisher: Northland Press, Flagstaff
Hardback, oversize book, second edition, 1982
This revised edition of the original masterpiece includes two new interpretations. Except for minor modifications, the original preface, introduction, and interpretations have not been altered. This edition comes thirty-three years after the first edition.
INTERPRETATIONS
Life Stages
Turkeys of the Four Cardinal Points
A Turkey Woman
The Virile Gobbler
A Young Turkey
Complex Design
The Initiation Ceremony
Men's Ceremony
Eagle
The Striped Bee
Man with a Staff
The Butterfly Charmer
A Jack-Rabbit with a Knife
The Hunter Returns
Deer and Sunflower
The Deer Maidens
The Rocky Mountain Sheep
The Bear Wrestlers
The Locust Gatherers
Lo! The Poor Indian
A Dancer
The Two Little Warrior Gods
Rabbit and a Swallow
The Feast of the Crane
Fish and Crane Conversing
Chief Crane and Mother Saw-Fish
A Turtle
Swallow with Mud
Young Chief and Cricket
Scorpion
Sand-Blowers
Brothers of the Sand-Blowers
Coyote, the Imitator
The Composite Animals
Snake Rival
The Sand Altar
War Ceremony
Human Sacrifice
Snake Charmer
Eagle Shrines
Fred Kabotie (1900-1986)
Subject: Prehistoric Culture
Item # C4244o
Date Published: Hardback, oversize book, second edition, 1982
Size: 79 pages

SOLD
---
Publisher:
---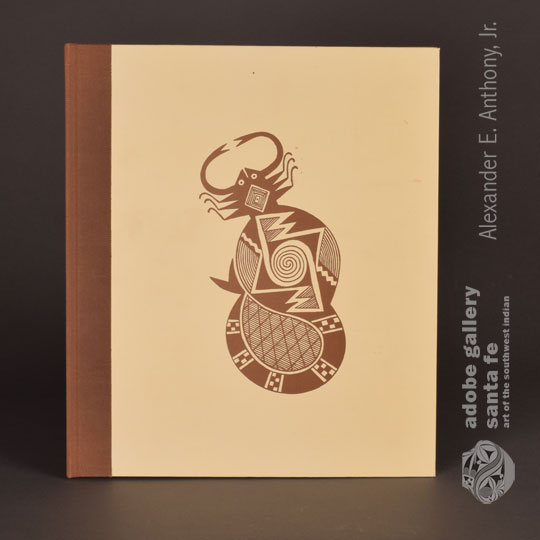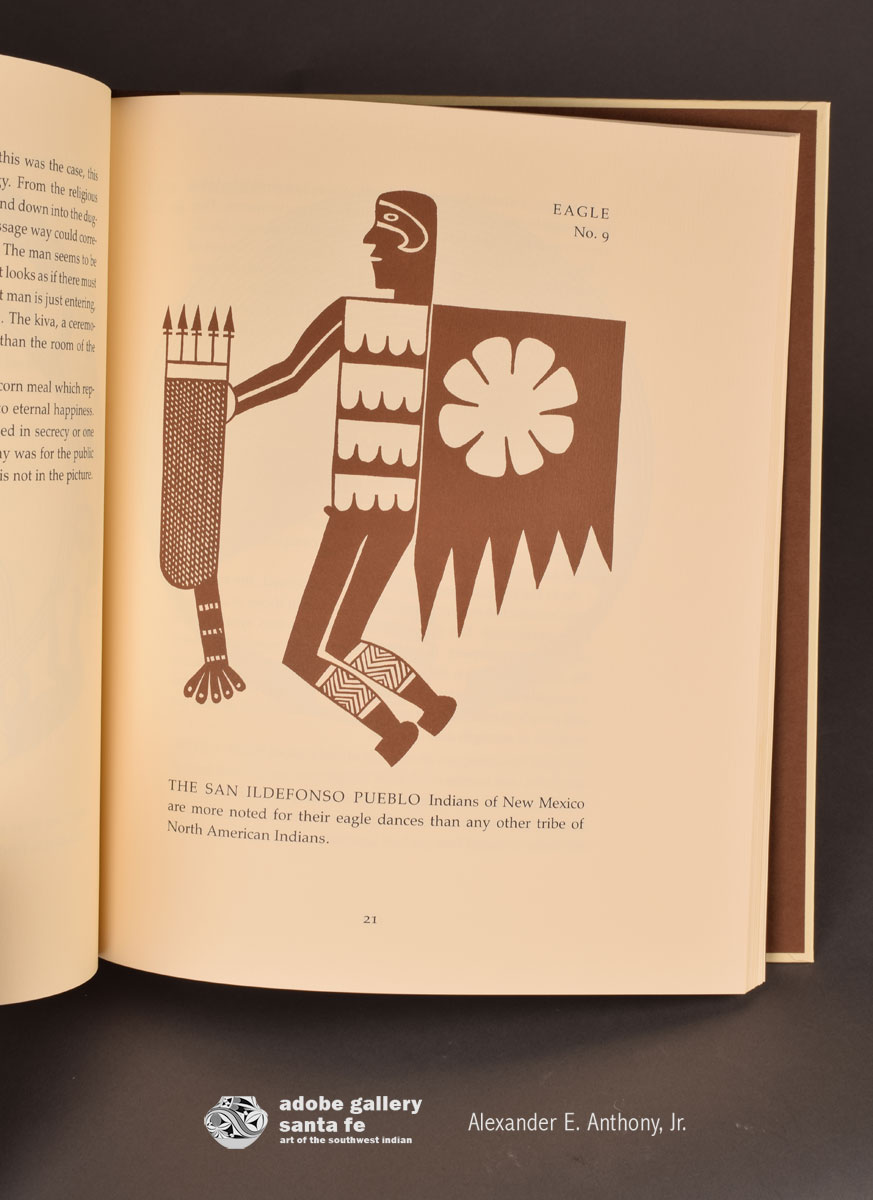 Click on image to view larger.
---