FROM THIS EARTH—The Ancient Art of Pueblo Pottery [SOLD]
---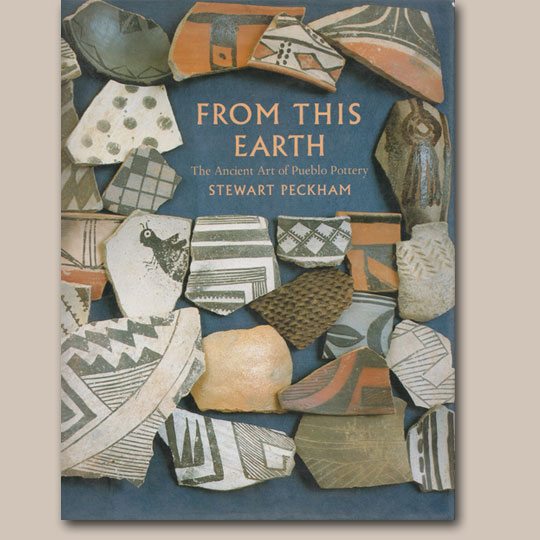 + Add to my watchlist

Forward to Friend
Stewart Peckham
Subject: Native American Pottery
Item # 0-89013-204-6
Date Published: Hardback with slipcover, first edition, 1990
Size: 180 pages, 175 photos of pottery, maps, charts

SOLD
FROM THIS EARTH—The Ancient Art of Pueblo Pottery
By Stewart Peckham
Photos by Mary Peck
Published by Museum of New Mexico Press
Hardback with slipcover, first edition, 1990, 180 pages, 175 photos of pottery, maps, charts.
Condition: new
From the Jacket
Pueblo Indian pottery-making is the most distinctive, versatile, and long-lived craft found among any North American Indian group. Even the simplest examples of contemporary Pueblo pottery available at local markets have antecedents that can be found in prehistoric fragments that lay buried beneath the ruins of ancient sites, spanning a heritage that can be traced back, without interruption, at least eighteen hundred years.
From This Earth—The Ancient Art of Pueblo Pottery follows these pottery-making traditions from the earliest utility wares of the Mogollon and Anasazi Indians to the early and spectacular pictorial styles of the Mimbres pots and the mineral, vegetal, and glaze-paint traditions that began to emerge around A.D. 500. Arriving migrants to the Rio Grande Valley in the 1300s, bearers of the Anasazi Vegetal-Paint Tradition, revised their methods to suit the inferior clays available to them and soon enough were producing slipped, polished, and painted vessel forms of incomparable quality. Modern Rio Grande pottery, which has gained national and now world-wide attention for its refinement of these ancient pottery forms, continues the traditions of manufacture and style that have always distinguished pottery of the American Southwest.
Stewart Peckham, among the world's leading authorities on Pueblo Indian pottery, has selected 175 examples from the thousands upon thousands of pots and pottery fragments studied over his long career.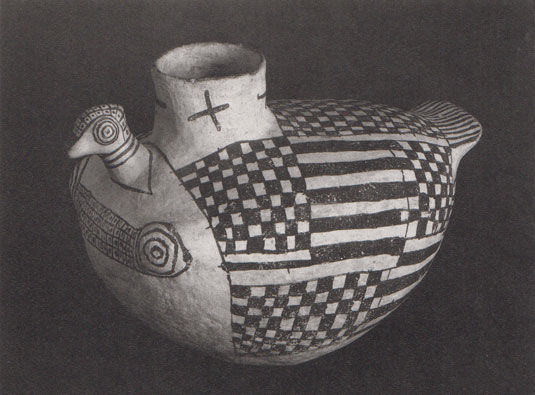 Stewart Peckham
Subject: Native American Pottery
Item # 0-89013-204-6
Date Published: Hardback with slipcover, first edition, 1990
Size: 180 pages, 175 photos of pottery, maps, charts

SOLD
---
Publisher:
---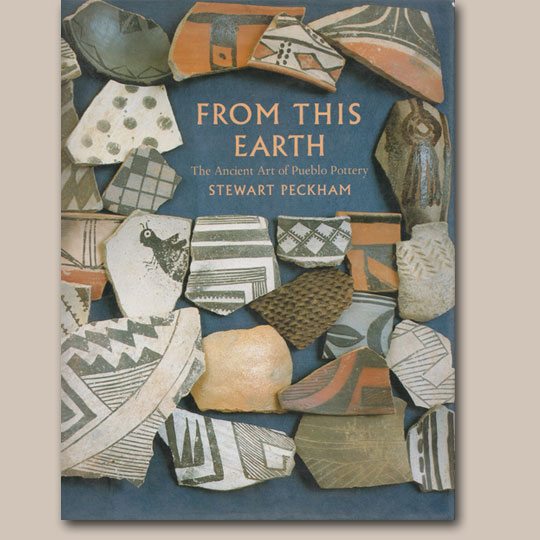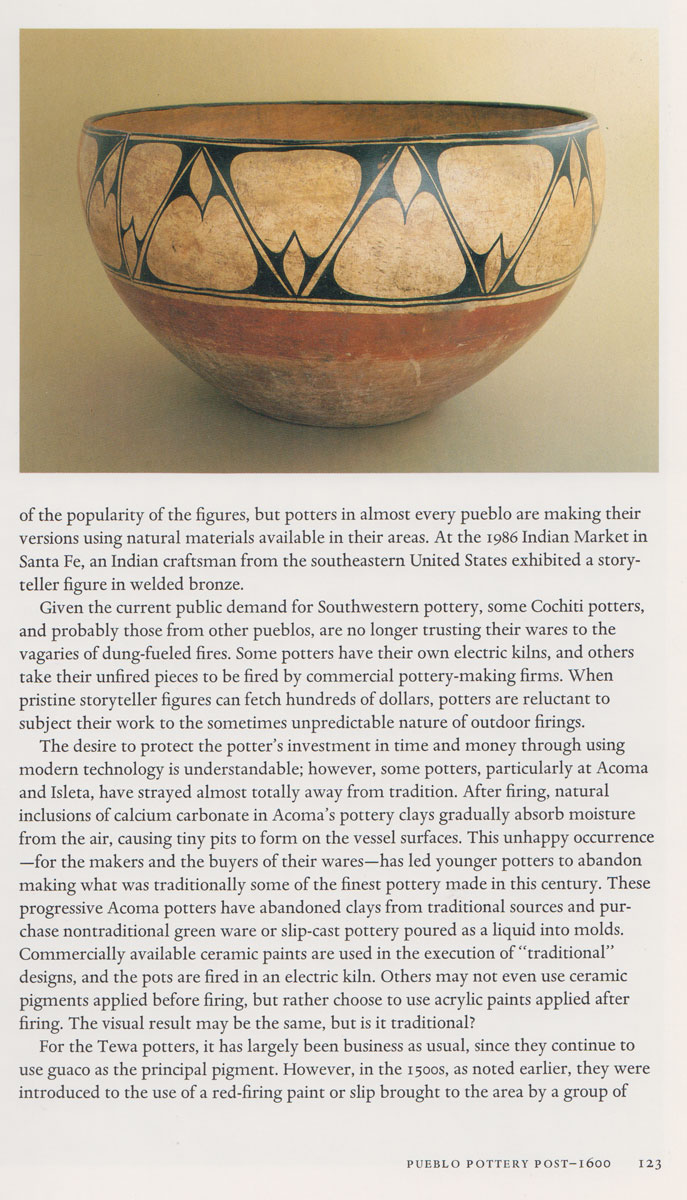 Click on image to view larger.
---