The Dedicated Collectors: The David and Barbara Wilshin Collection [SOLD]
---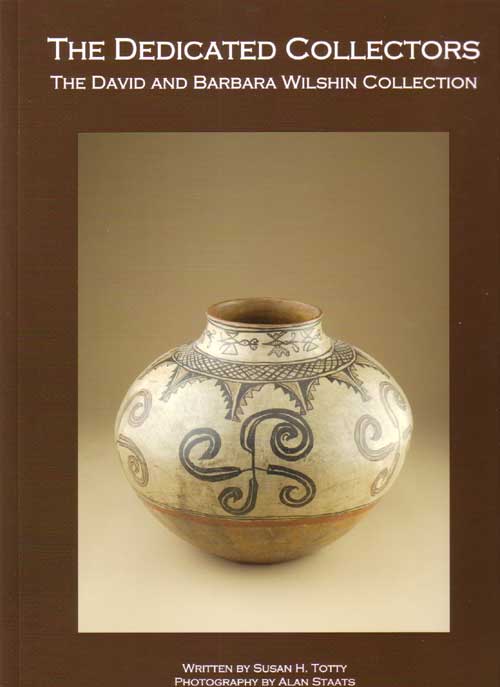 + Add to my watchlist

Forward to Friend
Susan H. Totty
Subject: Native American Pottery
Item # C4002G
Date Published: Hardback, first edition, July 2009
Size: 96 pages

SOLD
THE DEDICATED COLLECTORS—the David and Barbara Wilshin Collection
Text by Susan H. Totty
Hardback, first edition, July 2009, 96 pages. New copy
Autographed by David and Barbara Wilshin and Susan Toddy
Included in this private family collection are Native American historic and contemporary ceramics, textiles, baskets, and beadwork. The book is beautifully illustrated in color with the Wilshin's enormous collection of major pieces.
From the Book:
Curiosity about the peoples and cultures of this planet was the root of Barbara and David Wilshin's wanderlust. Their travels have taken them from their New York home to the rain forests of Guatemala to Kenya's' Serengeti to the Sepik River in Papua New Guinea where they could witness firsthand the work's indigenous societies, customs and arts.
It was in 1984 in Papua New Guinea where they first met a long-time resident of Santa Fe, New Mexico and learned of Santa Fe's Indian market. Realizing they had spent years studying the natives of other continents, they decided it was time to focus on their homeland and learn about Native Americans. Upon their return from Oceania, they made plans for their first trip to Santa Fe, unaware that this adventure would launch a new passion for Native American history, culture and art.
Anyone who regularly attends Santa Fe's Indian market clearly remembers their first time—from Friday morning when the Plaza is transformed into a tented specialty "mall," to the Friday evening preview of the award-winning entries, to the predawn hours of Saturday morning, standing in line at the booth of their favorite artist so that they can purchase that special piece.
The Wilshins' experience mirrors that of many people, with one exception. At the preview that they had seen only one object they coveted – the most sought-after piece at the Market, the Best of Show winner: a contemporary jar by Jody Folwell. The competition among collectors to purchase Folwell's jar would be fierce!
Rising before the sun, Barbara and David set out to find the booth of the Santa Clara potter, in the hope they would be the first to arrive. They were! While they waited for Indian Market to open so they could make their purchase, they watched the Plaza area come to life. Artists were setting up everywhere, it seemed, and seasoned collectors congregated to stake out their places at favored artists' booths. The Wilshins were hooked; this first trip to Santa Fe for Indian Market evolved into an annual pilgrimage.
On their first trip Barbara and David acquired two pieces. Both were pots and, interestingly, one was historic and one contemporary. With no knowledge of native ceramics, they let their aesthetics guide them in the selection process. Both of these vessels are still prized pieces in their collection.
The Wilshin's burgeoning interest in Native American art brought them West in 1996. They built a home in Arizona and eventually began spending more and more time in the West. Twenty-five years after their first Indian market they now spend eight months of the year in Scottsdale.
Nestled in the Sonoran foothills, the Wilshin's home is a showcase for their extraordinary collection. From the dining room table "set" with historic dough bowls and storage jars to the den hung with 19th Century pictorial train textiles to the office adorned with historic baskets and Plateau bags, their home is a visual testament to their dedication to preserving the indigenous art of America. And by preserving this art, they are also preserving an important part of this country's history.
The Wilshin's devotion to Native American arts goes beyond just being collectors. They have also become students of Native history and benefactors to organizations that share their commitment. They pursue knowledge of Native American art and culture as zealously as they search from a new piece to enhance their collection. They have traveled extensively to view collections and glean information. And, perhaps most importantly, Barbara and David have shared their collection and knowledge with other collectors and institutions.
With this book the Wilshin's are now sharing their collection and knowledge with a broader audience. By putting forth their collection for all to see and study in this publication, they hope more people may develop a similar interest and also seek to preserve the culture and arts of America's first citizens.
Susan H. Totty
Subject: Native American Pottery
Item # C4002G
Date Published: Hardback, first edition, July 2009
Size: 96 pages

SOLD
---
Publisher:
---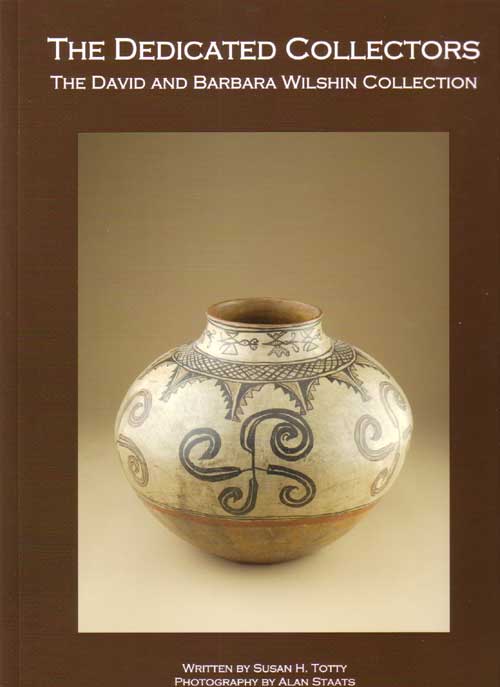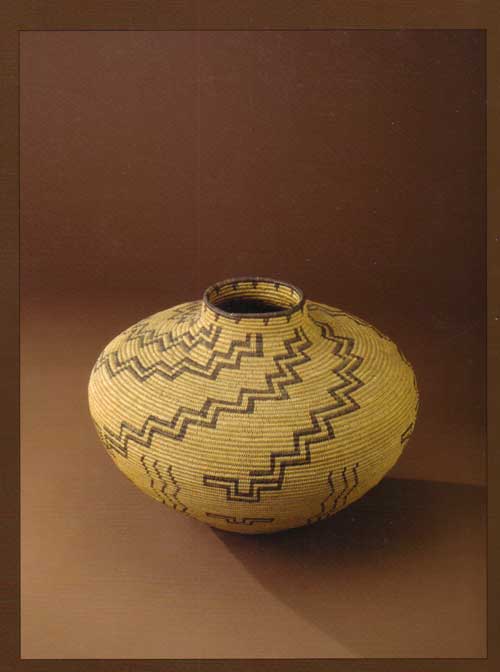 Click on image to view larger.
---