The Sweet Grass Lives On: Fifty Contemporary North American Indian Artists [SOLD]
---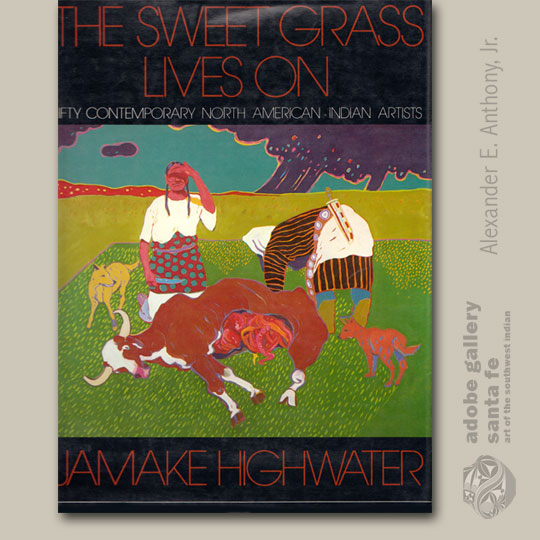 + Add to my watchlist

Forward to Friend
Jamake Highwater
Subject: Native American Art
Item # C4288H
Date Published: Hardback with slip cover, first edition, 1980
Size: 192 pages

SOLD
THE SWEET GRASS LIVES ON—Fifty Contemporary North American Indian Artists
By Jamake Highwater
Publisher: Lippincott & Crowell, New York
Hardback with slip cover, first edition, 1980, 192 pages. Book is in excellent condition, slipcover has tears at the top of the book.
Jamake Highwater, a Blackfeet/Cherokee author, wrote two books on Native American artists and paintings-Song from the Earth in 1976 and The Sweet Grass Lives On in 1980. We are pleased to offer both out-of-print books at this time.
Song from the Earth is also on our website in the book section (Item # C4342B). We are adding The Sweet Grass Lives On with this posting. There is only one copy of each book.
Author's Note
"The painters in this visual anthology are 'contemporary' both in the fact that they are living (in 1980), except for T. C. Cannon, Yeffe Kimball and Carl Ray, and that most of them are inclined to work in modernist, individualist styles. The sculptors represent a somewhat different focus, since not all of them are living and many of them are—or were—Traditional artists.
"The aim of this collection of Indian art is to be representative rather than inclusive."
From the Jacket
Jamake Highwater, award-winning writer and cultural critic, has created in this lavishly illustrated volume a unique introduction to the magnificent achievements of 50 contemporary North American Indian artists including 64 color reproductions and 150 black-and-white illustrations of both paintings and sculptures, this representative anthology makes visible the fine art of Native Americans in all its richness and diversity. Designed as the companion volume to his earlier and highly successful Song From the Earth which surveyed the history of American Indian painting, The Sweet Grass Lives On opens with a brief history of art in North America during the past century and defines the effects of the invading Anglo culture on developing Native artistic trends. The author contrasts Western concepts of art with those of Indian culture and reveals how the continuing interaction between the two cultures has made it possible for Indian artists to explore and improvise upon their heritage and integrate it with modern-day experiences—with exciting results.
Most of the book is devoted to the presentation of the 50 Indian artists and their works, and includes brief, informative biographies of each. "Indians are not interested in appearance but in essences," the author points out, and the second section visually elaborates how Indian artists transform their visions into artistic expression. Included here are the works of such well-known artists as Allan Houser, Fritz Scholder, T C. Cannon, Jaune Quick-to-See Smith, James Havard, Alfred Young Man, Linda Lomahaftewa, George Morrison, R. C. Gorman, and Norval Morrisseau.
As a recognition of American Indian art grows within traditional fine-art circles, this volume will make this important subject more easily accessible to art lovers everywhere. Jamake Highwater, of Blackfeet/ Cherokee heritage, is recognized as a major commentator on the arts, and his writings on music, theater, dance and painting have won him wide regard. He is currently involved in the production of a major PBS-TV series on American Indians. He is the author of numerous books including Journey to the Sky, Anpao (winner of the Newbery Honor Award), Many Smokes, Many Moons, and, most recently, The Sun, He Dies.
Jamake Highwater
Subject: Native American Art
Item # C4288H
Date Published: Hardback with slip cover, first edition, 1980
Size: 192 pages

SOLD
---
Publisher:
---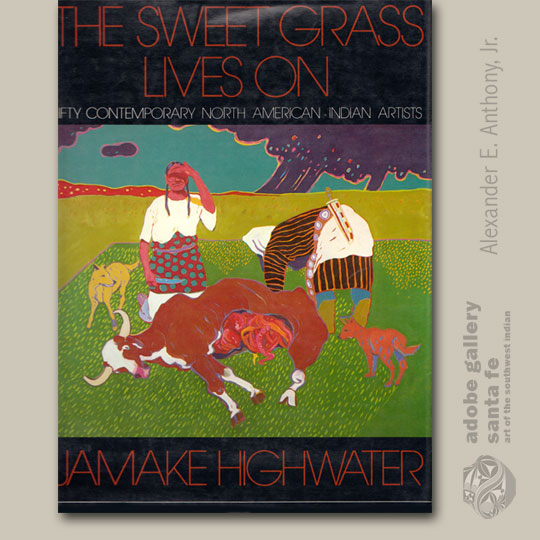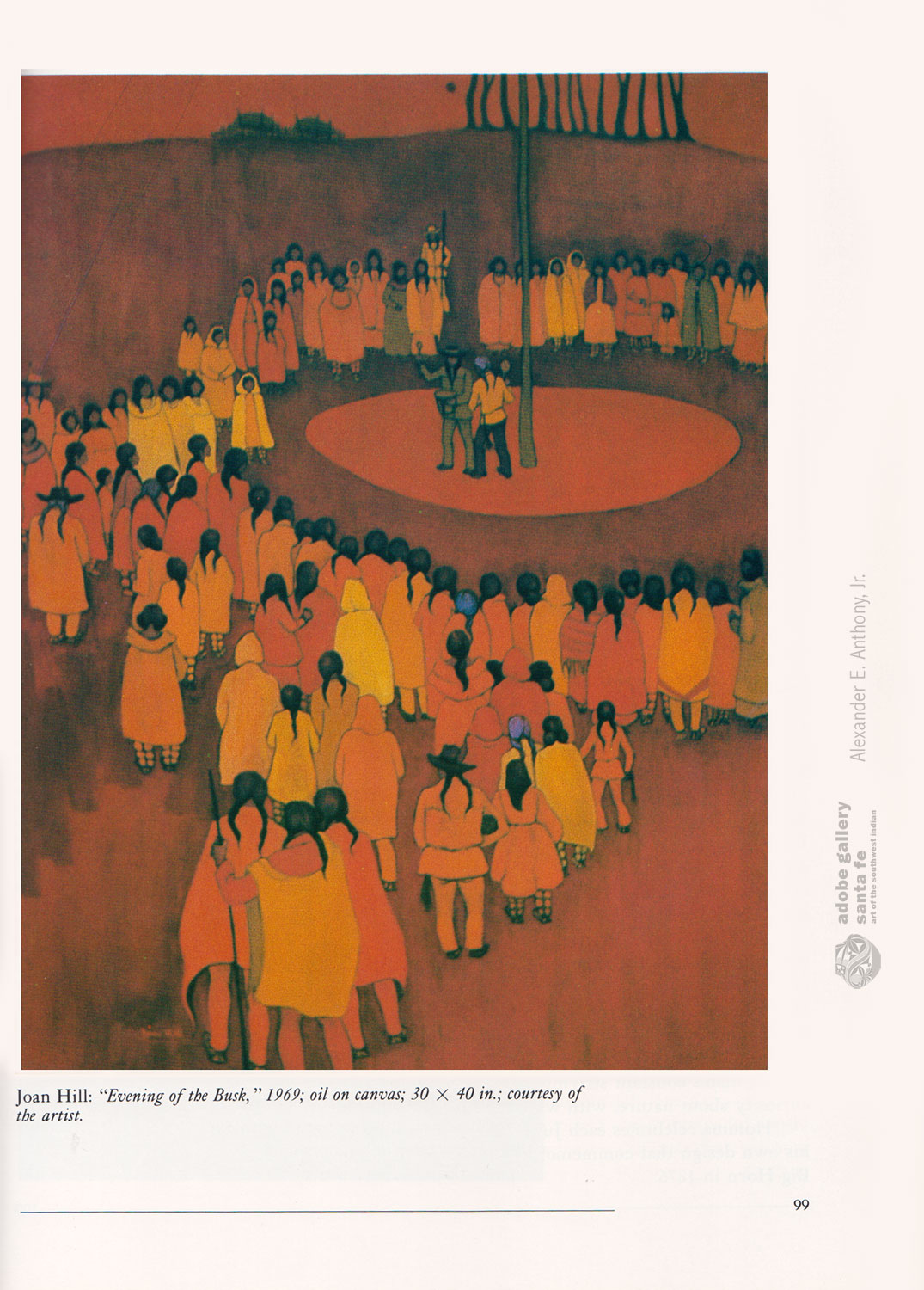 Click on image to view larger.
---