SONG FROM THE EARTH American Indian Paintings [SOLD]
---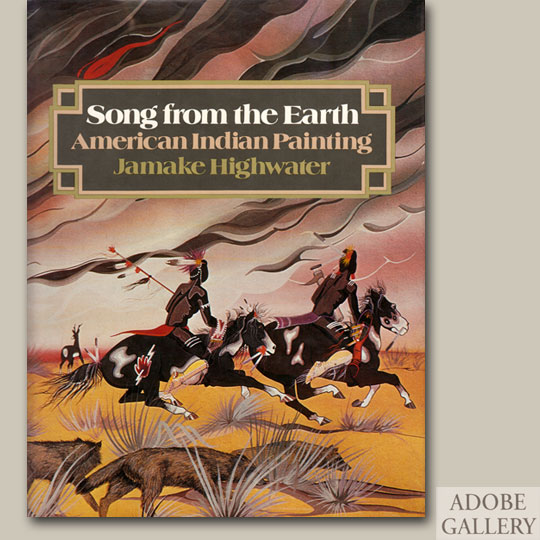 + Add to my watchlist

Forward to Friend
Jamake Highwater
Subject: Native American Easel Art
Item # C4342B
Date Published: Hardback with slip cover, first edition, 1976
Size: 212 pages, profusely illustrated

SOLD
SONG FROM THE EARTH American Indian Paintings
Jamake Highwater
Publisher: New York Graphic Society, Boston
Hardback with slip cover, first edition, 1976. 212 pages, profusely illustrated with 32 color and 130 black-and-white illustrations.
Jamake Highwater, a Blackfeet/Cherokee author, wrote two books on Native American artists and paintings—Song from the Earth in 1976 and The Sweet Grass Lives On in 1980. We are pleased to offer both of these out-of-print books at this time.
The Sweet Grass Lives On is also on our website in the book section (Item #C4288H). We are adding Song from the Earth with this posting. There is only one copy of each book.
Table of Contents
1 Who Speaks to Me, with My Own Voices? The Otherness of Indians
2 The Indian in History: Indians Discover America
3 Song from the Earth: Pre-columbian Art and the Rise of Painting
4 A Renaissance of Indian Paining: The Revival Begins
5 The Early Kiowa Artists: The Flowering of Art in Oklahoma
6 The Founding of The Studio in Santa Fe: Institutionalism Begins
7 The Bacone Period: Indian Art in Transition
8 Contemporary Indian Painting begins: The Institute of American Indian Arts
9 The Singers of the Songs: Painters in Profile
Bear's Heart
Fred Kabotie
Allan Houser
Oscar Howe
Blackbear Bosin
Fred Beaver
Archie Blackowl
R. C. Gorman
T. C. Cannon
Fritz Scholder
10 What Is Indian about Indian Art?
Appendix: Looking at Indian Painting
Travel Notes
Museums and Galleries
Annual Exhibitions
Chronology
Selected Bibliography
Index
Jamake Highwater
Subject: Native American Easel Art
Item # C4342B
Date Published: Hardback with slip cover, first edition, 1976
Size: 212 pages, profusely illustrated

SOLD
---
Publisher:
---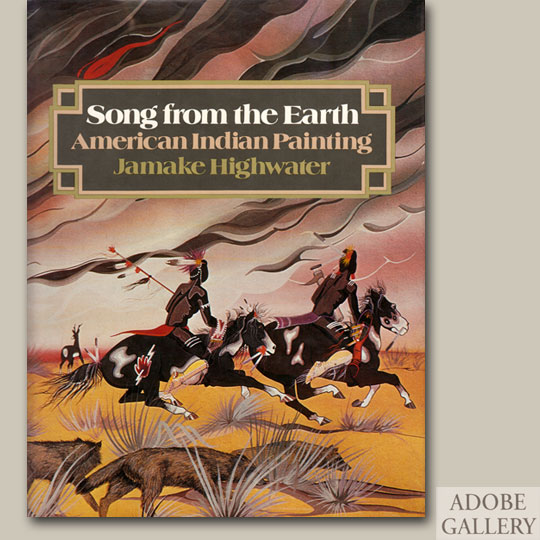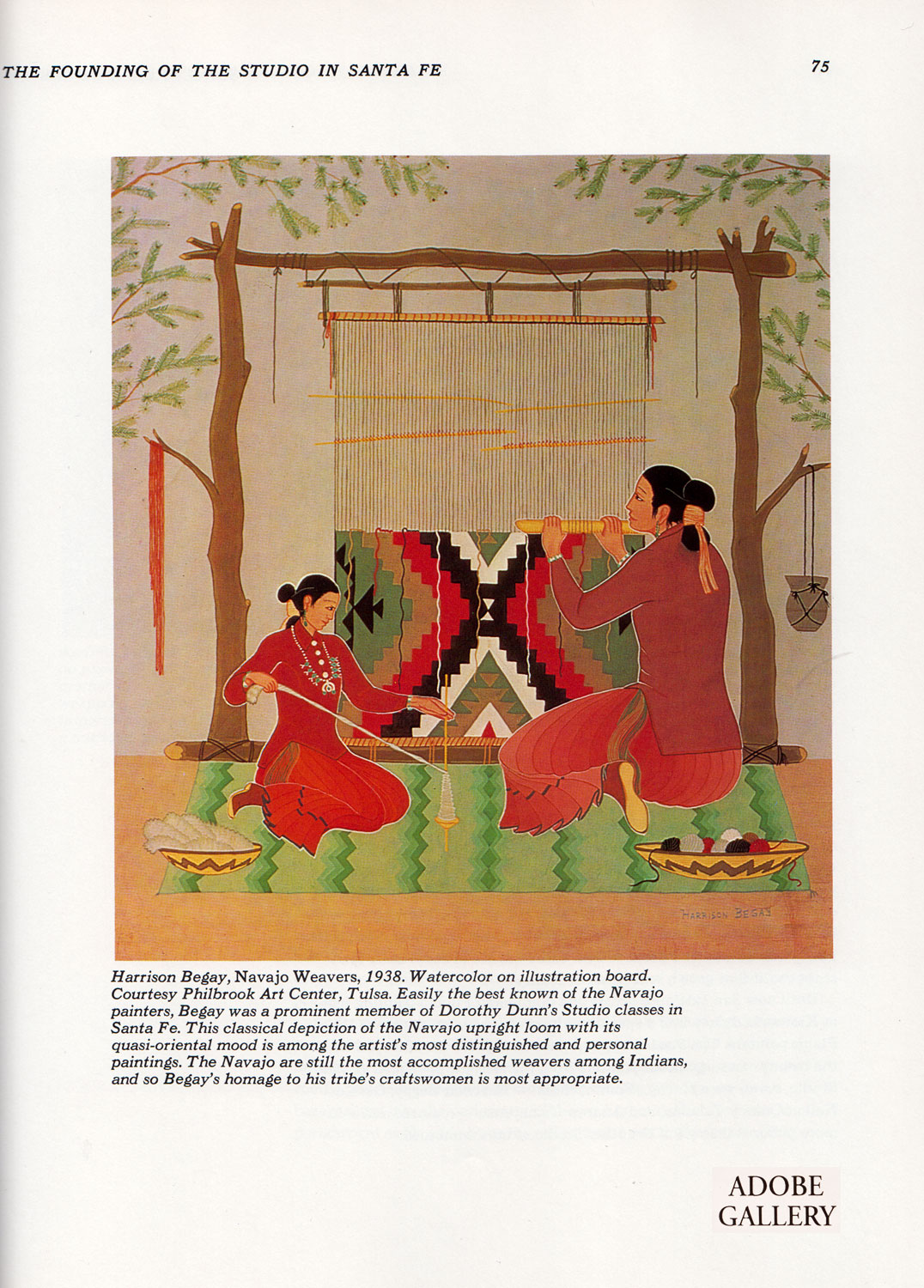 Click on image to view larger.
---