NEW MEXICO The Land of the Delight Makers [SOLD]
---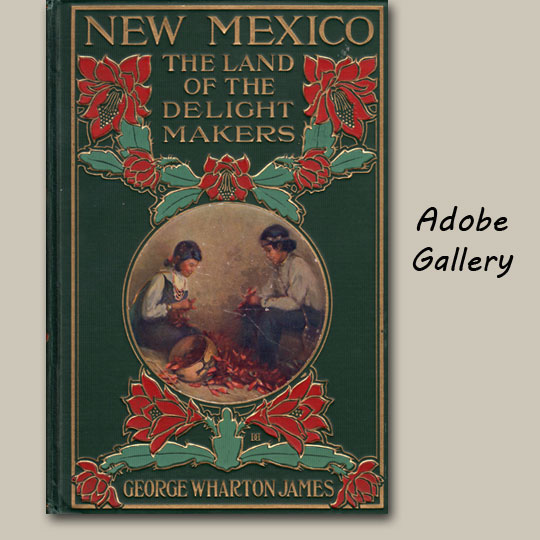 + Add to my watchlist

Forward to Friend
George Wharton James (1858 – 1923)
Subject: New Mexico History/Resources
Item # C4455N
Date Published: Hardback, first edition 1920, third printing 1929
Size: Gilded top pages, 469 pages

SOLD
NEW MEXICO The Land of the Delight Makers
by George Wharton James
Publisher: The Page Company, Boston
Hardback, first edition 1920, third printing 1929
---
This first edition hardcover book has a green pictorial cloth-over-board cover with a tipped-on circular photograph of a young Indian couple making red chile ristras. The cover is a blossom of Christmas cactus and lettering in gold. The frontispiece is a color painting and there are black and white plates throughout the book. There is a large fold out map of New Mexico. Gilded top pages, 469 pages.
This is the third book on states of the West and Southwest written by George Wharton James. The other two were California, Romantic and Beautiful, and Arizona, The Wonderland. The author, when he announced that he was writing about New Mexico was questioned by friends "You surely cannot write as enthusiastically about New Mexico as you have done about California and Arizona?" Yes, he knew he could do so. This book is as full of enthusiasm as his others.
"Yet if the average American would study New Mexico, he would find it as I have done, a country of many surprises, wonders and delights. It is a land of sunshine, solitaire, silence, serenity, saints, sinners, salubrity, sand, scoriae, scorpions, snakes, seduction, squabbles, segregation, shame and sacrifice."
George Wharton James devoted 18 pages in a Foreword to the book expressing his delight in all the wonders of New Mexico. Then, in the following 450 pages he expanded those wonders.
George Wharton James (1858 – 1923)
Subject: New Mexico History/Resources
Item # C4455N
Date Published: Hardback, first edition 1920, third printing 1929
Size: Gilded top pages, 469 pages

SOLD
---
Publisher:
---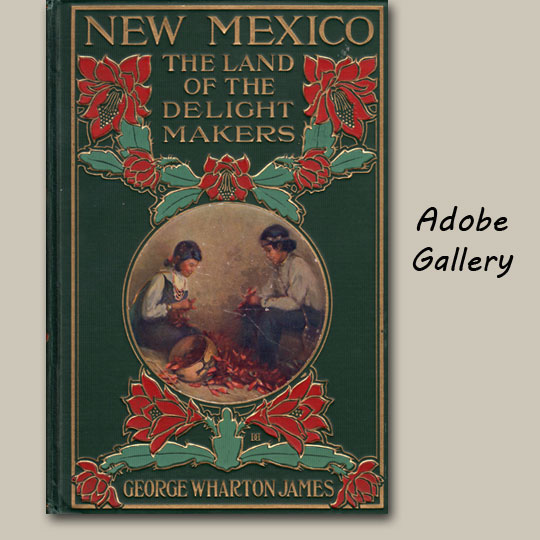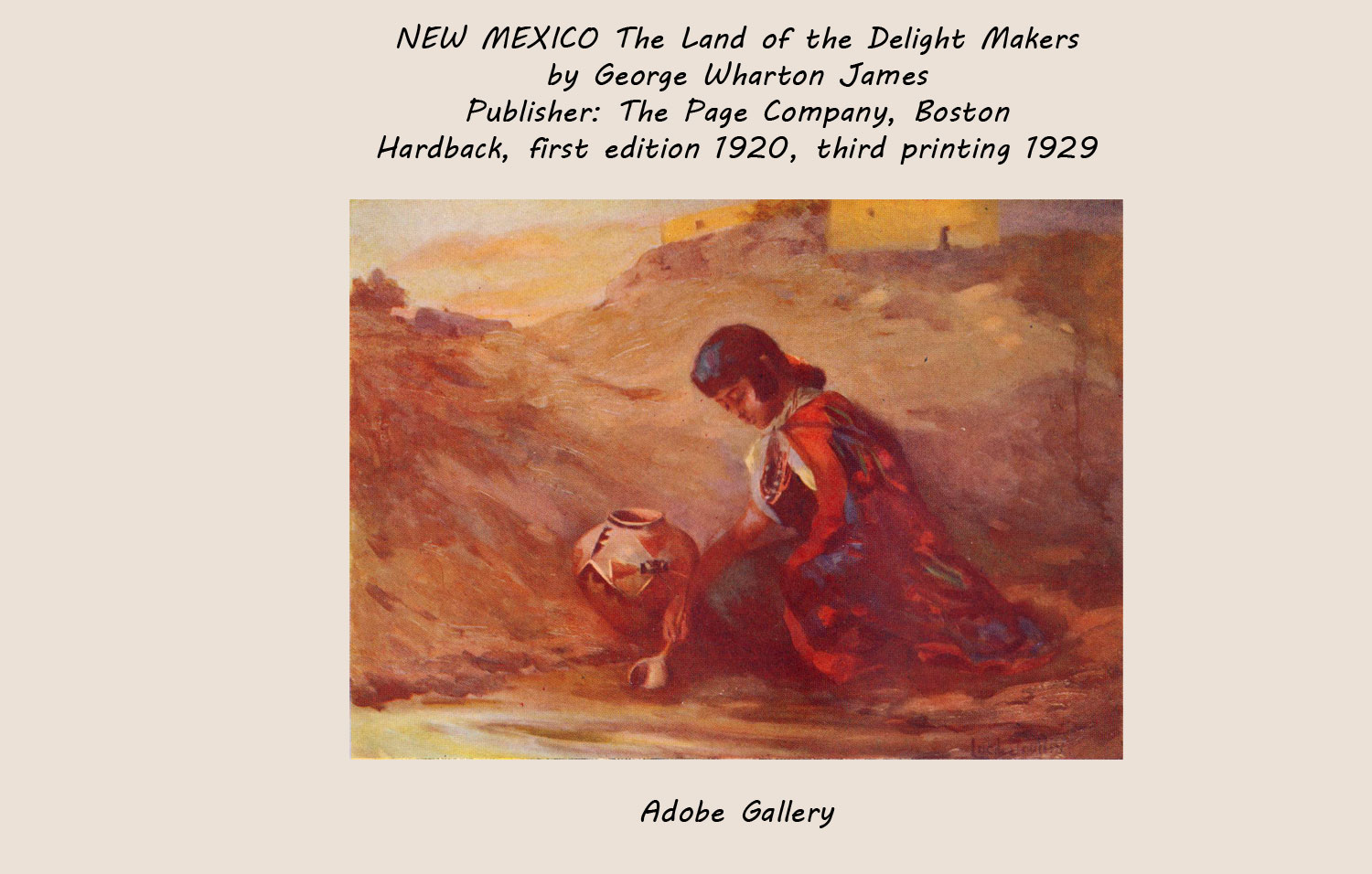 Click on image to view larger.
---