THE CHANGING WAYS OF SOUTHWESTERN INDIANS a Historic Perspective [SOLD]
---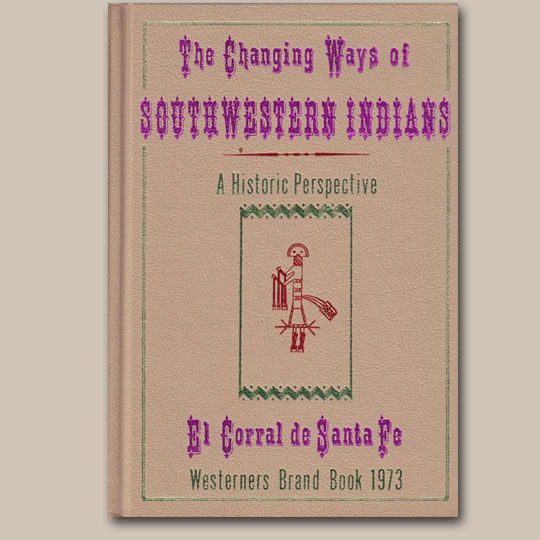 + Add to my watchlist

Forward to Friend
Author Unknown
Subject: Southwest Anthropology and History
Item # C3663G
Date Published: Hardback, first edition, first printing 1973
Size: 289 pages, illustrated

SOLD
THE CHANGING WAYS OF SOUTHWESTERN INDIANS a Historic Perspective
Edited by Albert H. Schroeder, M.A.
The Rio Grande Press, Inc. (this is not a reprint)
Hardback, first edition, first printing 1973. 289 pages, illustrated
Condition: very good condition.
Contents
The Suma Indians of Northern Chihuahua and Western Texas by Rex G. Gerald
Economic Aspects of Indian Contacts in the Spanish Southwest by S. Lyman Tyler
Traditions of Northern Plains Raiders in New Mexico by Paul M. Raczka
Some Economic Considerations of Historic Rio Grande Pueblo Pottery by David H. Snow
The Mysterious A Tribe of the Southern Plains by Marc Simmons
The Pueblo of Nambé and Its Lands by Myra Ellen Jenkins
Mexican Independence Day and a Ute Tragedy in Santa Fe, 1844 by Ward Alan Minge
The Mescaleros at Fort Stanton by Andrew Wallace
The Long March: 1863-1867 by Frank McNitt
The Navajo "Long Walk:" Recollections by Navajos by Crawford R. Buell
The Fertile Ground: The Beginnings of Protestant Missionary Work with the Navajos, 1852-1890 by Michael Warner
Vincent Colyer and The New Mexico Press, 1871 by Richard N. Ellis
The Marmon Battalion and the Apache Campaign of 1885 by Austin N. Leiby
The Influence of J. Walter Fewkes on Nampeyo: Fact or Fancy by Theodore R. Frisbie
The Gila River Piman Water Problem by Alfonso Ortiz
Anglos Among the Navajos: The Day Family by Clifford E. Trafzer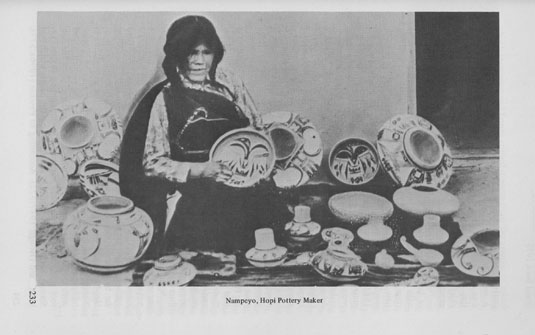 Author Unknown
Subject: Southwest Anthropology and History
Item # C3663G
Date Published: Hardback, first edition, first printing 1973
Size: 289 pages, illustrated

SOLD
---
Publisher:
---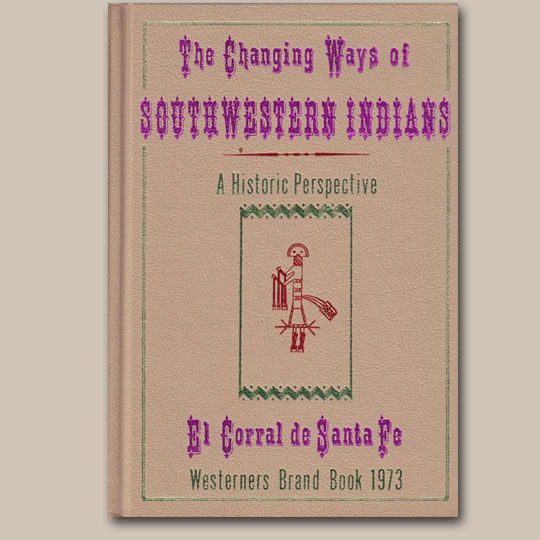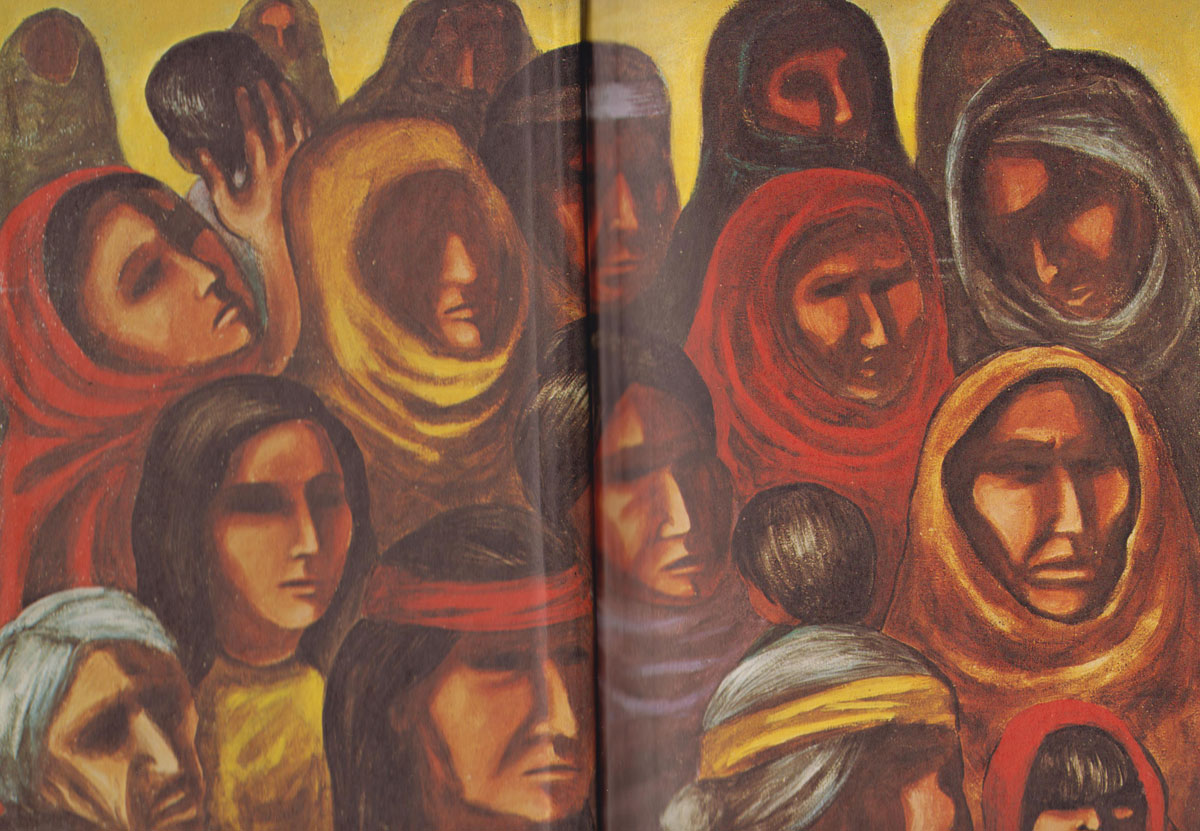 Click on image to view larger.
---