---
Cochiti Pueblo Six Piece Nacimiento by Felicita Eustace [SOLD]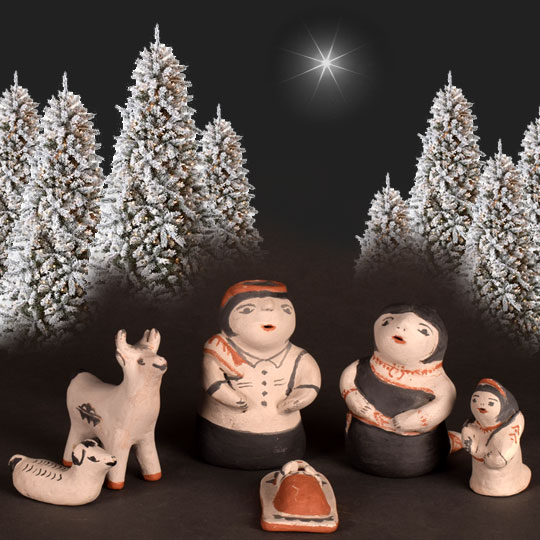 + Add to my watchlist Forward to Friend
This six-piece Nacimiento set by Felicita Eustace features the Holy Family, an Angel, a deer, and a lamb. Mary is dressed in traditional pueblo clothing with her manta over one shoulder and below the other shoulder. She wears a belt, a squash blossom necklace, and moccasins. Joseph wears a button-up shirt with rain clouds on the back, a blanket draped over his shoulder, a headband, and moccasins. The angel is small, wears a crown, and has angel wings. Baby Jesus is wrapped in a blanket and attached to a cradleboard, which has a stack of clouds painted above his head. The deer has its head up and has Cochiti symbols painted on each side. The lamb is sitting, with no visible legs.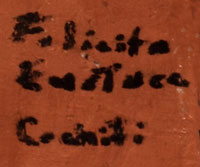 Felicita Herrera Eustace (1927-2016) was the daughter of Domingita and Nestor Herrera of Cochiti Pueblo, but she was raised by Laurencita Herrera, who was Seferina Ortiz's mother. It appears that the Herrera's were related, and it is often that relatives raise the child of another.
Felicita Eustace was the wife of Ben Eustace, a potter and jeweler originally from Zuni Pueblo. They had seven children, including Christina Eustace and Jolene Eustace.
Felicita had specialized in making female storyteller figurines most of her career as a potter. She reportedly made her first figurine in 1986, but it was not a storyteller figurine.
Relative Links: Cochiti Pueblo, storyteller figurines, Seferina Ortiz, Ben Eustace, Zuni Pueblo, Christina Eustace, Jolene Eustace, Felicita Eustace, Cochiti Pueblo Potter
Felicita Eustace, Cochiti Pueblo Potter
---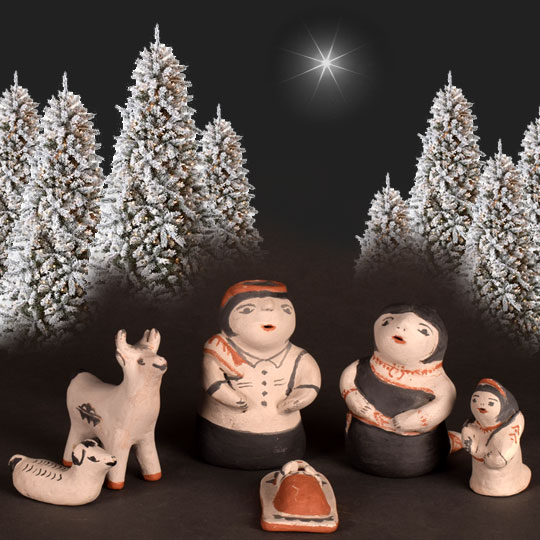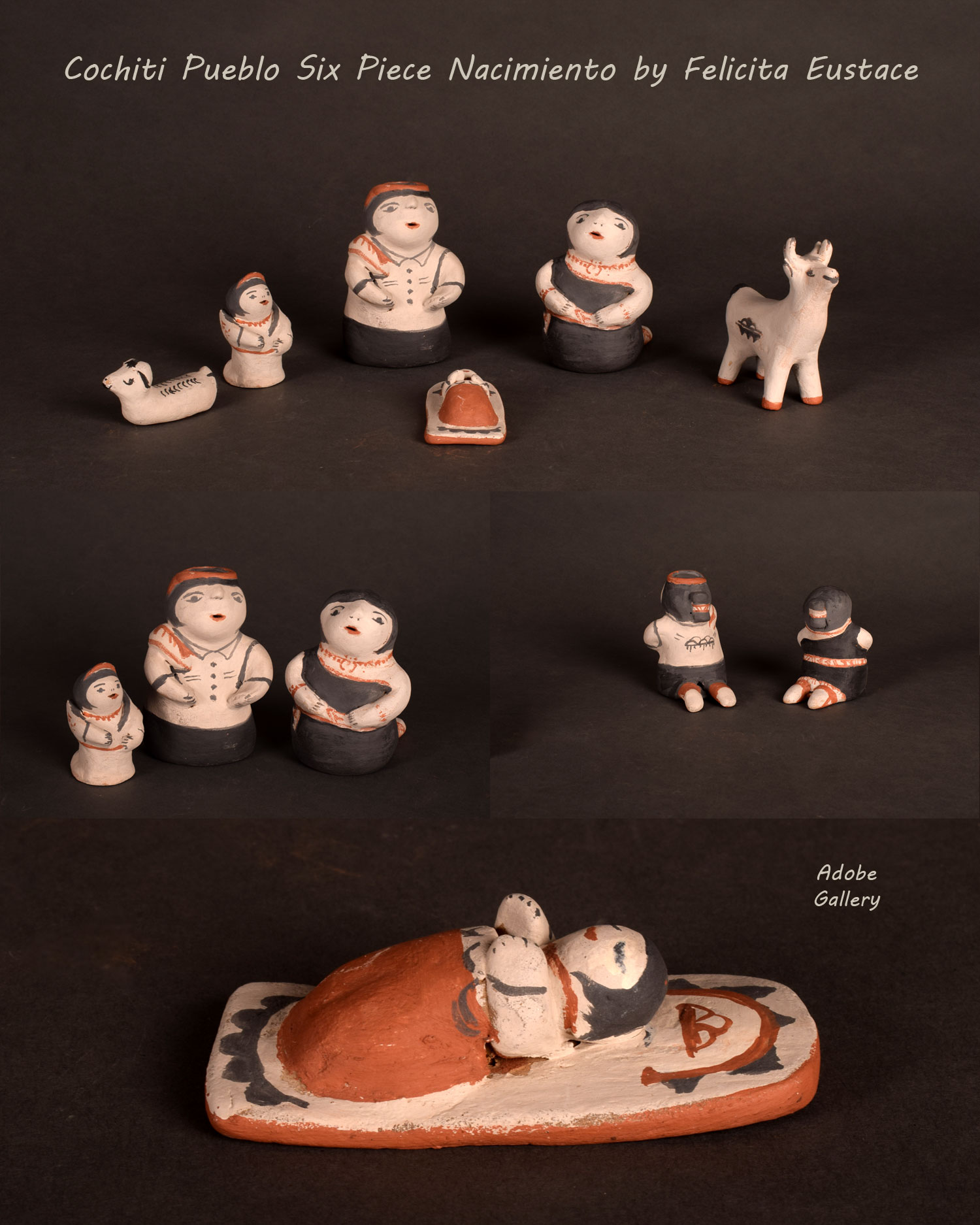 Click on image to view larger.
---
Adobe Gallery Recommended Reading

Nativities of the Southwest [SOLD]
by Susan Topp Weber


Nacimientos: Nativity Scenes by Southwest Indian Artisans - Autographed [Hardcover] [SOLD]
by Guy and Doris Monthan