---
Hopi Soyok Wuhti - Monster Woman Katsina Doll with Captured Mudhead [R]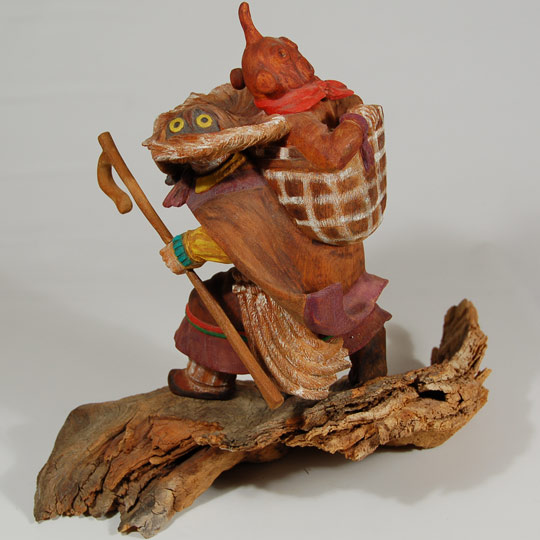 + Add to my watchlist

Forward to Friend
To quote Barton Wright "The awesome figure of the Monster Woman appears during the Powamu ceremony as one of the many Soyoko who threaten the lives of the children. Dressed all in black, with long straggling hair, starring eyes and a wide-fanged mouth, she carries a blood-stained knife and a long jangling crook—a truly fearsome creature to the children.
"When she speaks, it is in a wailing falsetto or with a long dismal hoot of 'Soyokό-u-u-u.' from which her name is derived. She may reach for the children with the long crook and threaten to put them in the basket on her back, or to cut off their heads with the large knife that she carries in her hand utterly terrifying her young audience.
"On some mesas she may be the ogre that threatens a small child who has been naughty and bargains with a relative to ransom the child, but on others she is not. In some villages she leads the procession of ogres; in others she remains at the side, content to make threatening gestures."
This carving shows Soyoko with a Mudhead Katsina captured in her basket. Perhaps she took the Mudhead instead of a child. This is a phenomenal all-wood carving with the utmost detail. The Soyoko has swung her head around causing her hair to swirl outward—an awesome portrayal.
Arthur Holmes, Jr. is one of the outstanding carvers of dramatic katsina dolls as this one clearly demonstrates. He is a top prize-winning artist whose carvings command the highest prices from collectors. He grew up watching his father, Arthur Holmes, Sr., carve katsina dolls. His carvings are of the highest quality and demand among the highest prices of any of his contemporaries. Holmes has a feeling with the wood and often determines what katsina he will carve based on the shape of the wood and how it reacts to him.
Condition: The carving is in excellent condition.
Provenance: this Hopi Soyok Wuhti - Monster Woman Katsina Doll with Captured Mudhead is from the estate of Tom Mittler, a former resident of Michigan and Santa Fe
Referenced material: Hopi Katsina 1,600 Artist Biographies by Gregory Schaaf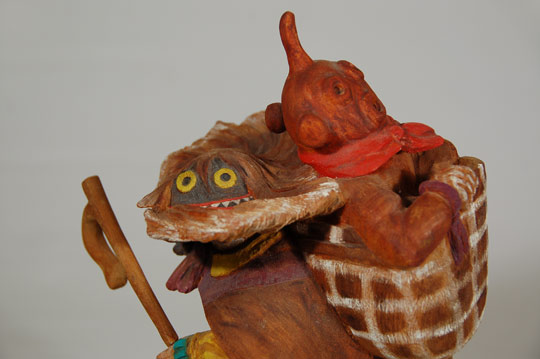 Arthur Holmes, Jr. (b. ca. 1970-)
Category: Traditional
Medium: wood, stains
Size: 13" Tall;
15" x 8" with Pedestal
Item # C3383ZN
Price No Longer Available
---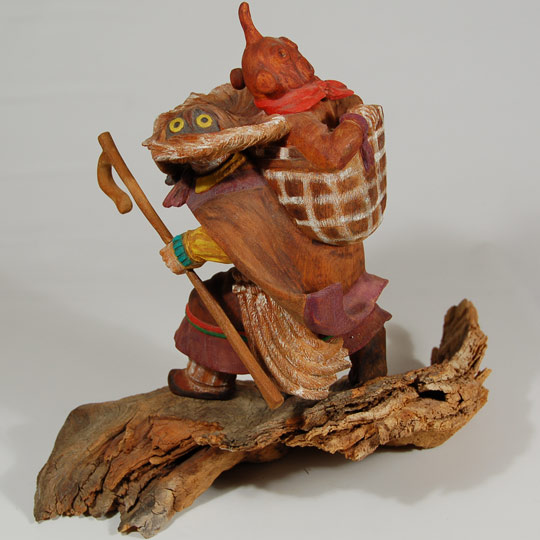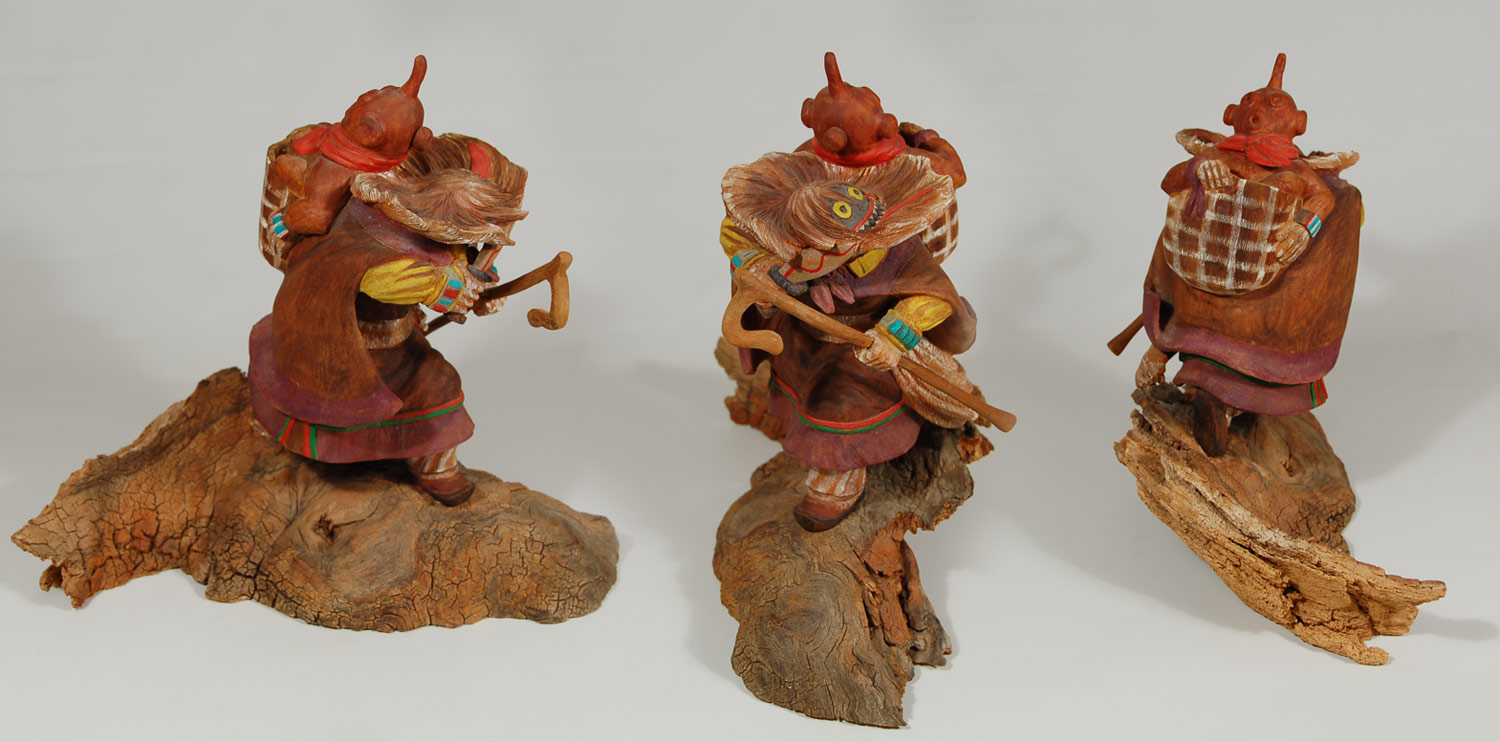 Click on image to view larger.
---
Adobe Gallery Recommended Reading