Original Painting of Navajo Man on Horseback by Narciso Abeyta - C4093
Category:
Paintings
| Posted by |
Tue, Jul 31st 2018, 2:27pm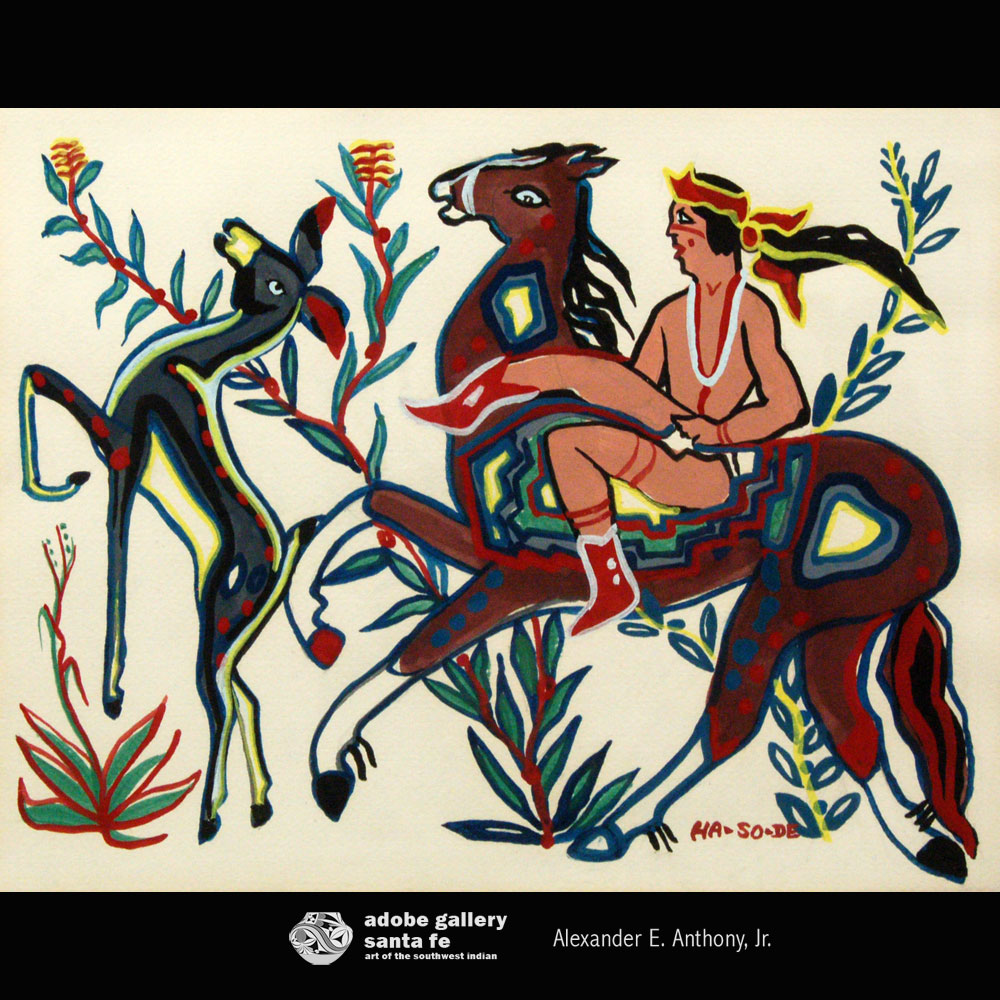 Narciso Platero Abeyta (1918-1998) Ha So De - Fiercely Ascending was a Diné painter and silversmith. He was, among other things, a Golden Gloves boxer and one of the hundreds of Navajo Code Talkers who served in the Marines during World War II. He and wife Sylvia Ann had seven children, many of whom-Tony Abeyta and Elizabeth Abeyta Rohrscheib and Pablita Abeyta-became notable artists themselves. He is highly revered by collectors of Native American art, and his works are included in numerous prestigious public and private collections. Because of his singular style, his enormously talented children, and his influence on younger painters, he is regarded as one of the most significant Native American painters.

#adobegallery #SouthwestIndianPainting #NativeAmericanPainting #Navajo #Diné #FineArt #Painting #IndianMarketCountdown2018 #NativeAmericanArts #NarcisoAbeyta