Rare Historic San Ildefonso Pueblo Very Large Dough Bowl - C4068B
Category:
Pottery
| Posted by |
Mon, May 28th 2018, 3:57pm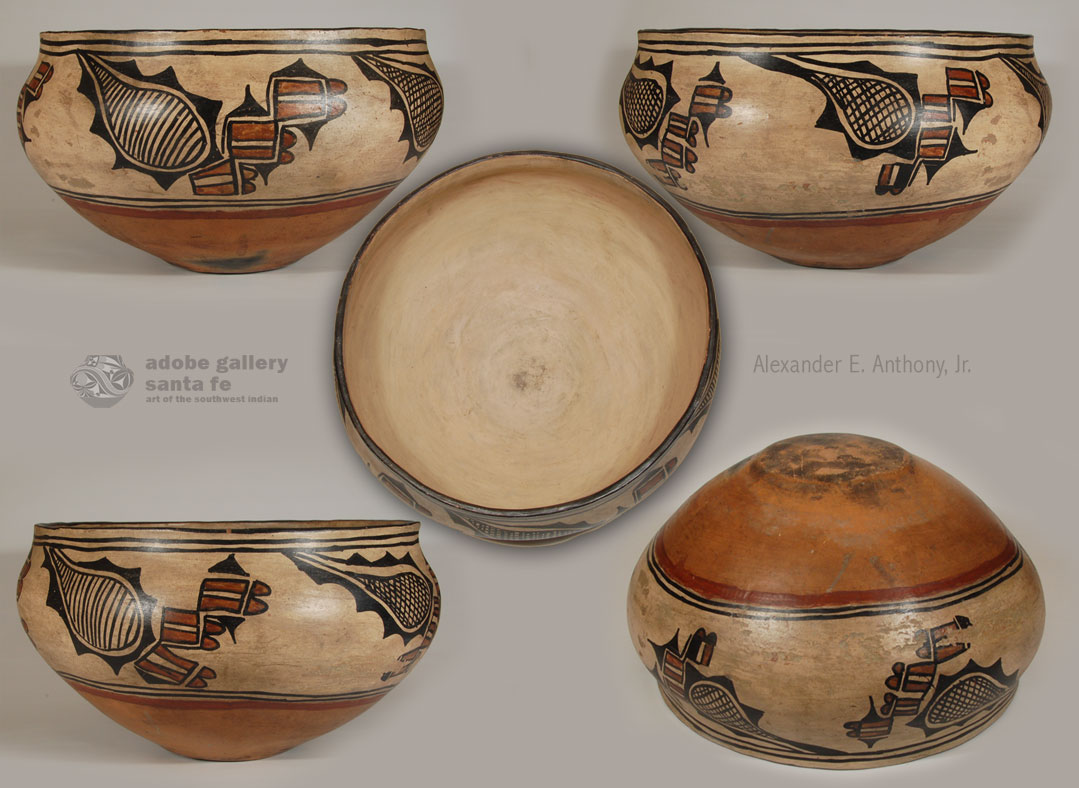 From extensive research, many early potters of San Ildefonso Pueblo have been identified and, in some cases, associated with some of their early works. Jonathan Batkin has associated some of the fine examples of San Ildefonso Polychrome pottery with Martina Vigil (1856-1916) and Florentino Montoya (1858-1918); Tonita Peña - Ba Tse - (1847-c.1910); Marianita Roybal (c.1850-c.1910); Dominguita Pino (1860-1948); and Tonita Roybal (1892-1945). The 1910 census lists eight women as potters by occupation. Batkin 1987:45
Dr. Bruce Bernstein is working on establishing the connection between male members who painted pottery for their mothers, sisters, and wives. Few female potters painted their own wares, leaving the art painting to male members of the family.
Batkin stated that "Tonita Peña's pots are among the most beautiful made at San Ildefonso at the turn of the century, and like Martina Vigil, Tonita Peña was among the last potters capable of making large storage jars." Batkin 1991:59

#adobegallery #SouthwestIndianPottery #SanIldefonsoPueblo #SanIldefonsoPottery #PuebloPottery #SouthwestIndianArt #SantaFePottery #FinePuebloPottery #HistoricPottery