San Ildefonso Carved Design Shallow Bowl by Rose Gonzales - C4098B
Category:
Pottery
| Posted by |
Tue, Jul 24th 2018, 1:38pm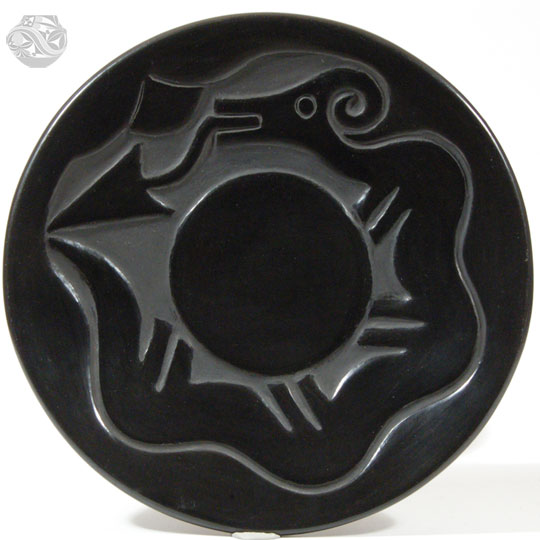 Around 1930, Rose Gonzales began carving pottery at San Ildefonso Pueblo. She soon was joined by neighbor Rosalie Aguilar and others. Rose said she got the idea when her husband brought home an ancient carved pottery shard. He found the piece while on a deer hunting trip. Rose liked the style and began carving pottery. About the same time at Santa Clara Pueblo, members of the Tafoya family began carving pottery.
Rose was born at San Juan Pueblo (now Ohkay Owingeh) around 1900. Her parents died from the swine flu epidemic, leaving Rose and her sister, Pomasena, orphans. The girls survived by staying at the Santa Fe Indian School. An elder woman relative, Mary Cata, adopted the girls and took care of them. In 1920, Rose married Robert Gonzales and moved to his pueblo of San Ildefonso. Pomasena also moved to San Ildefonso, living with Rose and Robert. Robert's mother, Ramona Sanchez Gonzales, was an excellent potter who taught young Rose how to make pottery.

#adobegallery #SouthwestIndianPottery #SanIldefonsoPueblo #SanIldefonsoPottery #PuebloPottery #SouthwestIndianArt #SantaFePottery #FinePuebloPottery #ContemporaryPottery #RoseGonzales