San Ildefonso Polychrome Globular Olla, circa 1890 by Marianita Roybal - C4119B
Category:
Pottery
| Posted by |
Wed, Sep 26th 2018, 10:00am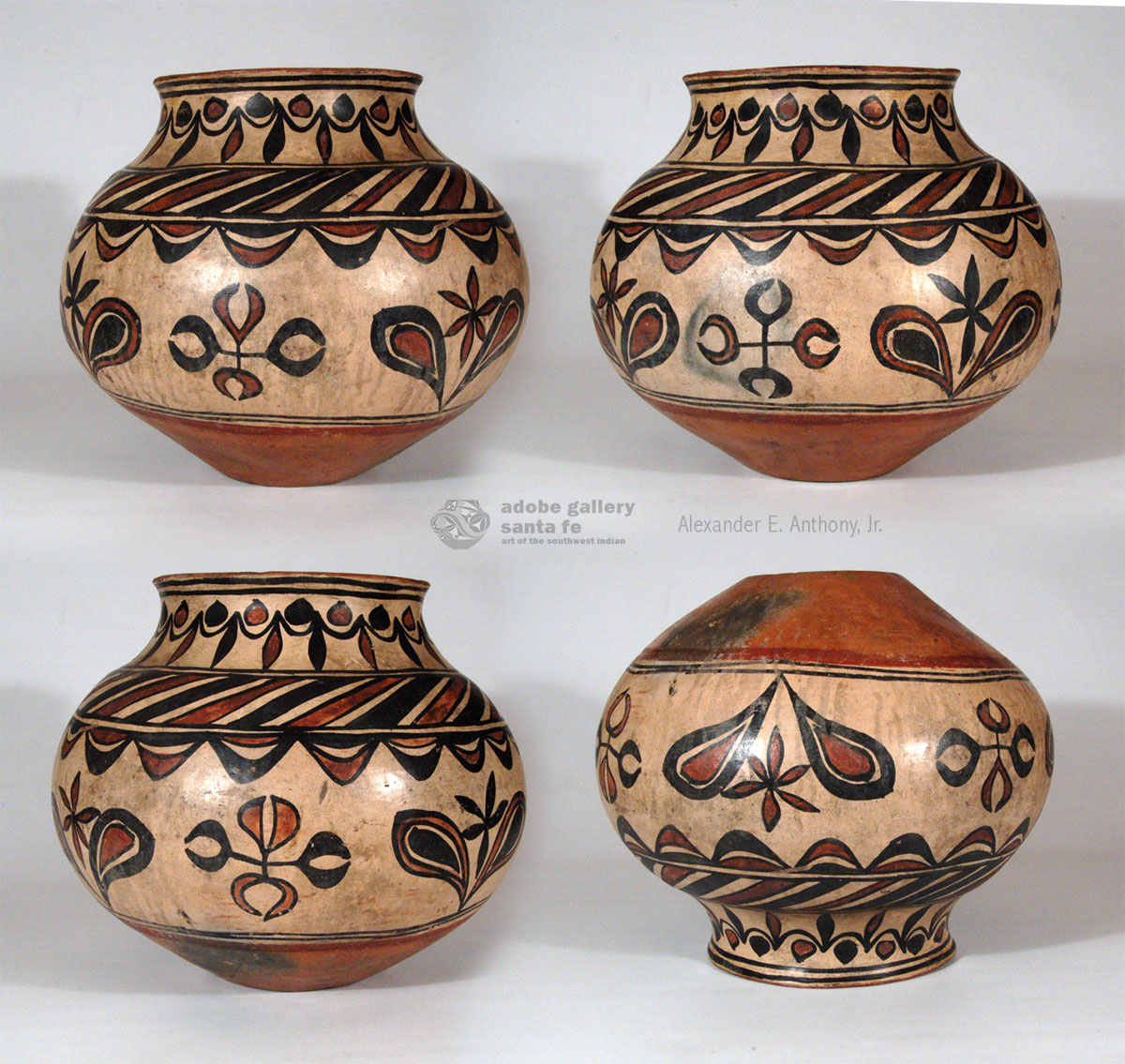 This historic pottery jar is an old friend who has returned to the gallery. We sold it in 1999 to a client to whom we stated that it was attributed to Marianita Roybal of San Ildefonso Pueblo. Marianita was an active potter from about 1860 to 1910. "Her jars were mostly with orange rims, designs around the neck, and a principal design of repeated forms around the middle. Her bases were often orange. Her jars, in the 1880s, were rounded with a 'full belly' and graceful, short necked rims. Her later jars would become more compressed with the belly of the jars pushed down and the necks more elongated." - Schaaf 2000
Marianita collaborated with different pottery painters-Maximiliana "Anna" Montoya, elder sister of Maria Martinez; Crescencio Martinez (1879-1918); Marianita's son, Ignacio Roybal; and her grandson, Joe Aguilar. There may have been others, such as Florentino Montoya (1858-1918).

#adobegallery #SouthwestIndianPottery #SanIldefonsoPueblo #SanIldefonsoPottery #PuebloPottery #FinePuebloPottery #HistoricPottery #MarianitaRoybal