San Ildefonso Pueblo Eagle Dance Grouping Painting by Tonita Peña - C3875A
Category:
Paintings
| Posted by |
Sun, Sep 17th 2017, 12:55pm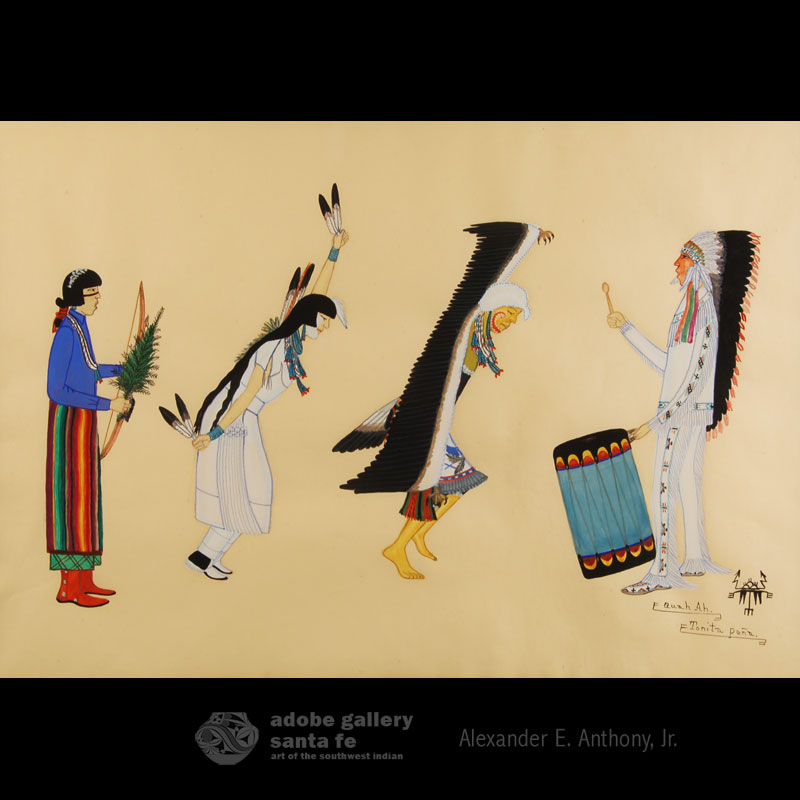 Tonita Peña, whose Tewa name was Quah Ah, was born in 1893 in the tiny New Mexico pueblo of San Ildefonso. The pueblo is located on the Rio Grande, just north of Santa Fe. At the age of 12, her mother passed away and her father, unable to raise her and tend his fields and pueblo responsibilities, took her to live with her aunt and uncle at Cochiti Pueblo. This was where she would spend the remainder of her life.
Tonita was the only woman in the group of talented early pueblo artists referred to as the San Ildefonso Self-Taught Group, which included such noted artists as Julian Martinez, Alfonso Roybal, Abel Sanchez, Crecencio Martinez, and Encarnación Peña.
Would you like to purchase or read more about this painting?