Santa Clara Pueblo Large Red Carved Wedding Vessel by LuAnn Tafoya - C4111A
Category:
Pottery
| Posted by |
Wed, Aug 15th 2018, 1:16pm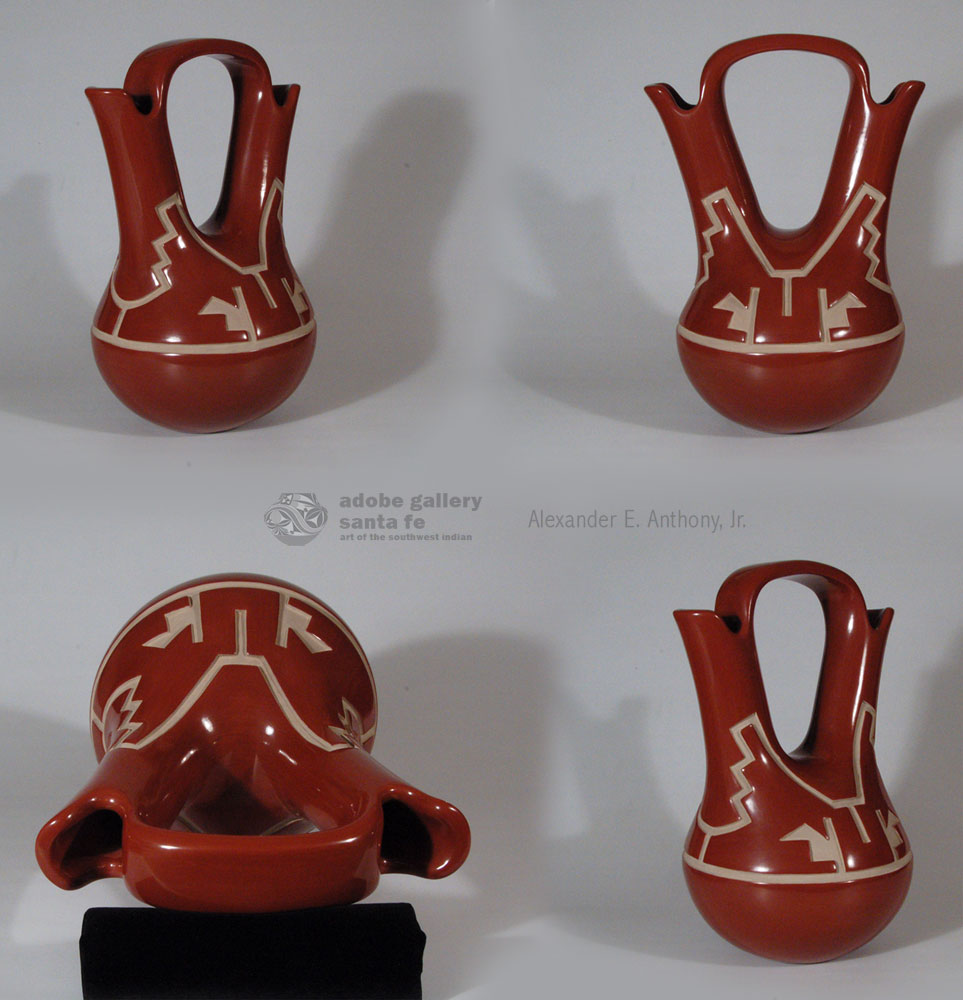 LuAnn Tafoya, a daughter of Margaret Tafoya, certainly inherited the talent to produce beautifully sculpted vessels with outrageously burnished surfaces. She has made jars almost three feet tall, a feat not easily accomplished. Her grandmother, Sara Fina Tafoya, was a masterful potter, as was her mother, Margaret, who, in turn, passed on this artistic gene and talent to nine children and numerous grandchildren.

LuAnn has been a consistent award winner every year since 1980 and the ribbons keep coming in, deservedly. She is a master potter and has been recognized as such by judges and collectors. Her burnishing is unequal, forms are well balanced, and pottery designs executed to precision.

#adobegallery #SouthwestIndianPottery #SantaClaraPueblo #SantaClaraPottery #PuebloPottery #SouthwestIndianArt #SantaFePottery #FinePuebloPottery #ContemporaryPottery #sfim2018 #LuAnnTafoya