Southwest Indian Painting of Navajo Men on Horseback by Narciso Abeyta - C4059.15
Category:
Paintings
| Posted by |
Mon, Apr 23rd 2018, 1:55pm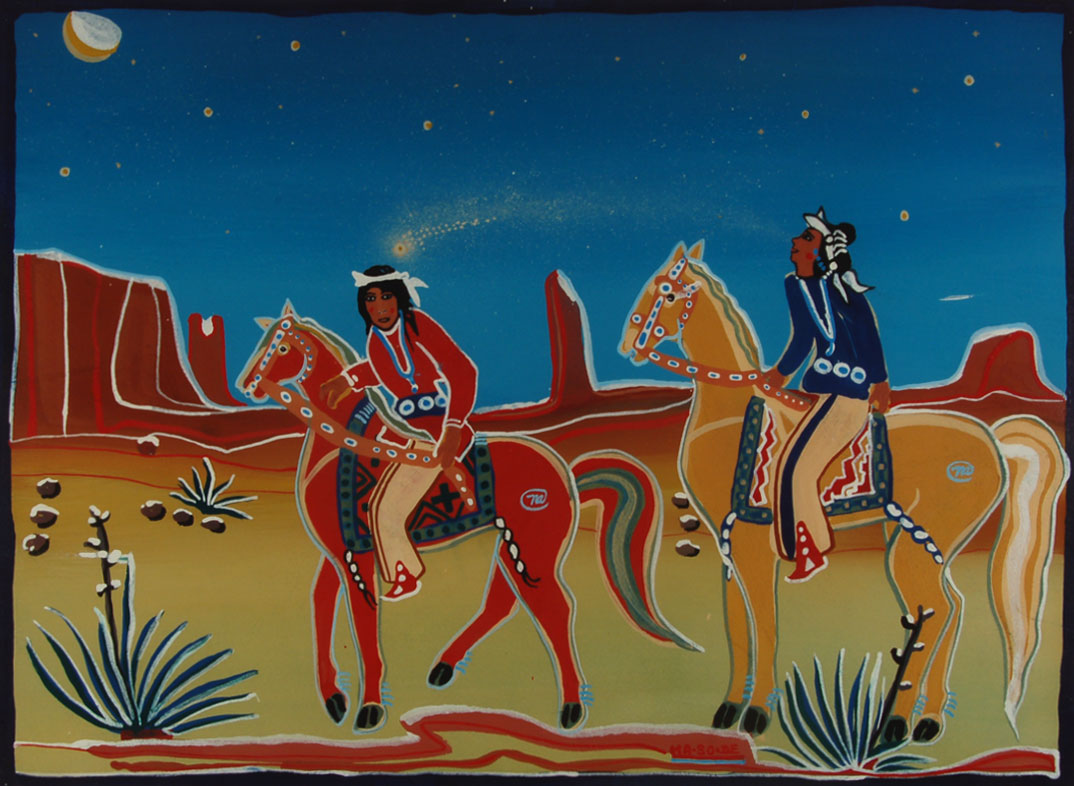 Narciso Platero Abeyta (1918-1998) Ha So De was a Navajo painter and silversmith. He was, among other things, a Golden Gloves boxer and one of the hundreds of Navajo Code Talkers who served in the Marines during World War II. Abeyta and wife Sylvia Ann had seven children, many of whom-Tony Abeyta, Elizabeth Abeyta Rohrscheib and Pablita Abeyta-became notable artists themselves.

Abeyta was educated at the Santa Fe Indian School by Dorothy Dunn, who commented on his abilities in her book American Indian Painting of the Southwest and Plains Areas: "Ha-So-De developed a markedly unique style, although, in his formative period, his admiration for the work of (Navajo painter Andy) Tsinhnahjinnie could be clearly seen. It was a fine influence and used honorably by the younger painter. His paintings of hunt and home scenes were broad in brushwork and flowing in line, at times appearing almost nonchalant. He was never concerned with small detail but only with the sweep and dash of movement in wild, free scenes. His was a positive art."

#adobegallery #SouthwestIndianPainting #NativeAmericanPainting #Navajo #PuebloPaintings #SantaFeNM #FineArt #Painting #NarcisoAbeyta