Southwest Painting of Four Deer Dancers by Harry Fonseca - C4056C
Category:
Paintings
| Posted by |
Mon, Apr 23rd 2018, 4:07pm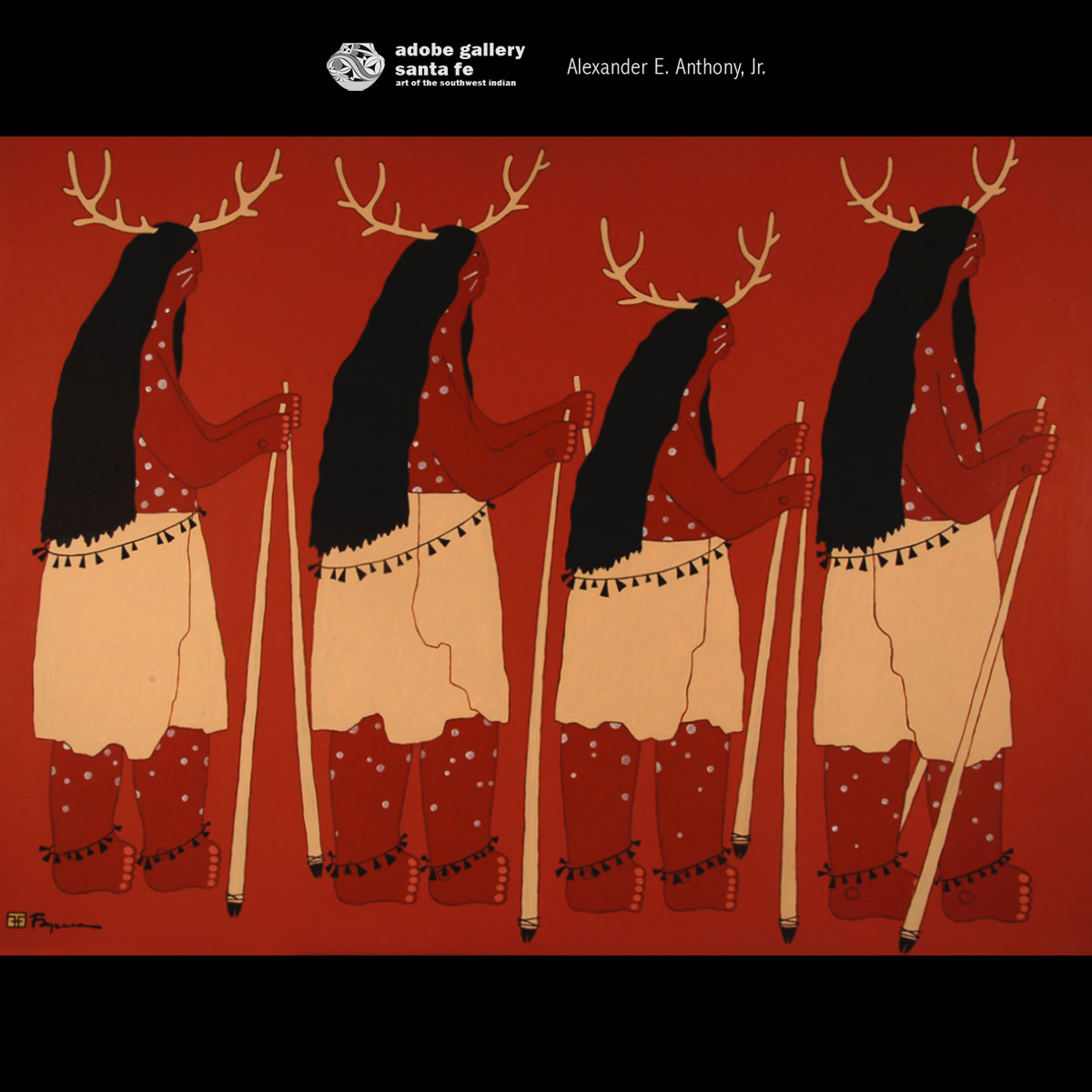 This painting is part of Fonseca's exploration of his Maidu heritage. This was before he moved to New Mexico; and this work pre-dates his New Mexico life. Beginning in the early 1970s he began learning more about his Nisenan (Southern Maidu) heritage by attending dances, participating in dances, learning from Maidu elders and doing his own research. Bernstein
This is a painting of four men participating in a Deer Dance ceremony. In New Mexico pueblo culture, such a dance is a plea to the spirit of the deer to make himself available for the people in need of food. It also is then performed as a thank you to the deer for having done so. It is quite possible that a similar ceremony is performed by the Maidu culture.

#adobegallery #SouthwestIndianPainting #NativeAmericanPainting # Maidu #PuebloPaintings #SantaFeNM #FineArt #Painting #HarryFonseca