Taos Pueblo Original Painting "Fleeing Fawn" by Eva Mirabal - C3982E
Category:
Paintings
| Posted by |
Mon, Sep 11th 2017, 4:59pm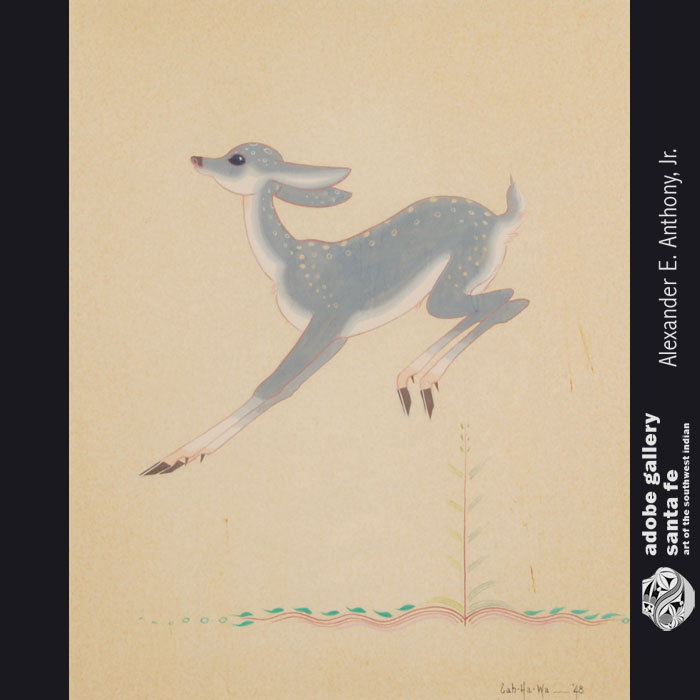 This painting was completed by Eva Mirabal in 1948. She titled it "Leaping Fawn" and it was painted as a companion to one she titled "Blue Fawn" which is our Item Number C3982D (click here to view now). Both paintings were painted on beige paper and colors chosen were pastel in tone.
She favored painting small paintings, usually of a single figure, depicting traditional activities in and around Taos Pueblo where she had been born and where she lived most of her life. She had studied at the Santa Fe Indian School under Dorothy Dunn, at the University of Southern Illinois University at Carbondale, and at the Taos Valley Art School, Taos, New Mexico.
Would you like to purchase or read more about this painting?