Three Deer with Santo Domingo Pottery Designs by Charles Lovato - C3963B
Category:
Paintings
| Posted by |
Mon, Sep 11th 2017, 4:21pm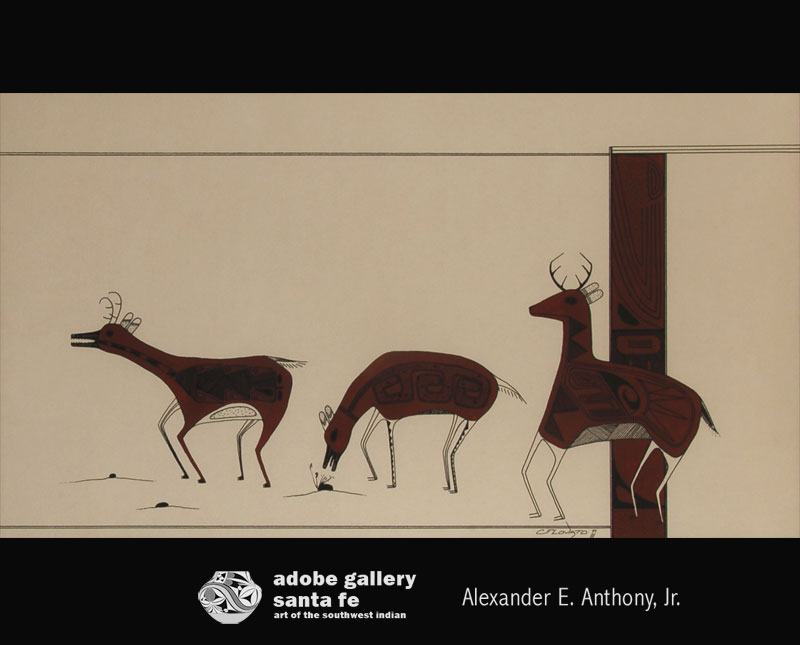 Kewa Pueblo (Santo Domingo) is known mostly for its fine heishi jewelry and beautiful pottery. There are few painters from the Pueblo. Charles Lovato is probably the finest and most recognized painter from Kewa. He was a poet and a jeweler as well as a painter.
Lovato's paintings are a modern testimony to his pueblo ancestors. His work is uniquely abstract. In this painting of three deer grazing, he has placed ancient pottery designs within each deer. It is no surprise that Lovato incorporated pottery designs into his work, as he was raised by his grandmother, Monica Silva, who was considered to be one of the most talented potters at Kewa.
Would you like to buy or read more about this painting?