INDIAN TRIBES OF THE SOUTHWEST By Mrs. White Mountain Smith [SOLD]
---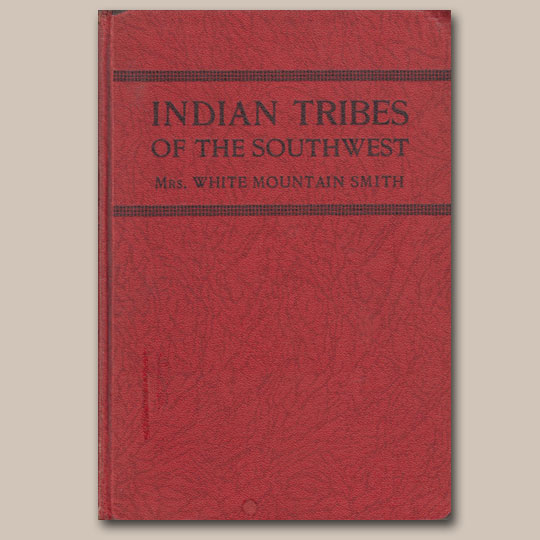 + Add to my watchlist

Forward to Friend
Mrs. White Mountain Smith
Subject: Native American: General
Item # C3516X
Date Published: First edition, Hardback, 1933, red cloth cover
Size: 146 pages, text in excellent condition, some wear to cover and spine.

SOLD
INDIAN TRIBES OF THE SOUTHWEST By Mrs. White Mountain Smith
Publisher: Stanford University Press, Stanford University, California
First edition, Hardback, 1933, red cloth cover, 146 pages, text in excellent condition, some wear to cover and spine. The name Paul M. Ellis rubber stamped on Foreword page.
FOREWORD
"Long before the invasion of the Spanish or the later intrusion of the Anglo-Saxon race into the Southwest, the Indians had a civilization, developed by them, together with an enduring religion which met their every need. Arts far beyond those we strive to teach them were theirs. They wove wild cotton into garments; willows and grasses they converted into baskets and sandals; from the clay they formed their household vessels, and from native stones ornaments with which to decorate themselves, their priests, and their altars. Religion was so ingrained in the Indian of the Southwest that he gave it up only when life ended. He prayed continuously to the Powers for protection, for health, for rain, for every need. The Red Gods ruled at all times.
"Centuries have passed since the coming of the white race. Indian tribes, as tribes, in most places have vanished from their homes and hunting fields. Only in the Southwest has the Indian clung staunchly to the ways of his forefathers, keeping his ancient faiths, although compelled to accept, at least outwardly, strange gods.
"Deeply interested in the Indians of the Southwest, a party of four college girls spent an entire summer traveling by automobile from Reservation to Reservation under the guidance of the writer. The pleasant experience of these trips inspired this little book.
"Dances and ceremonies, are here described exactly as they occurred, and the guide's explanations accompanying them are the result of more than a decade of friendly intercourse and observation.
"The party at all times met with courtesy and hospitality. These homes of America's own children were open to us, not as members of a conquering race, but as personal friends. Indians acknowledge no superiority in the conquerors. They have great dignity and self-respect, and the object of this book is to bring them to the reader as an interesting race worth knowing at close quarters."
Dama Margaret Smith
Holbrook, Arizona
February 18, 1933
TABLE OF CONTENTS
Havasupais and Hualapais
Hopi Snake Dancers
Navajo Indians
Index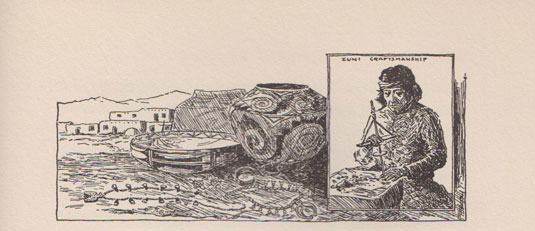 Mrs. White Mountain Smith
Subject: Native American: General
Item # C3516X
Date Published: First edition, Hardback, 1933, red cloth cover
Size: 146 pages, text in excellent condition, some wear to cover and spine.

SOLD
---
Publisher:
---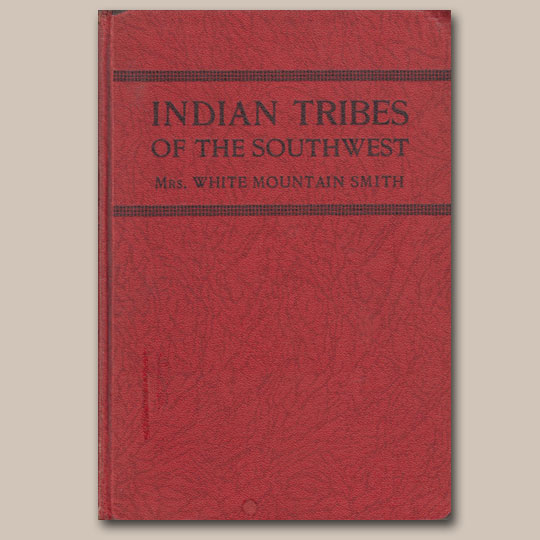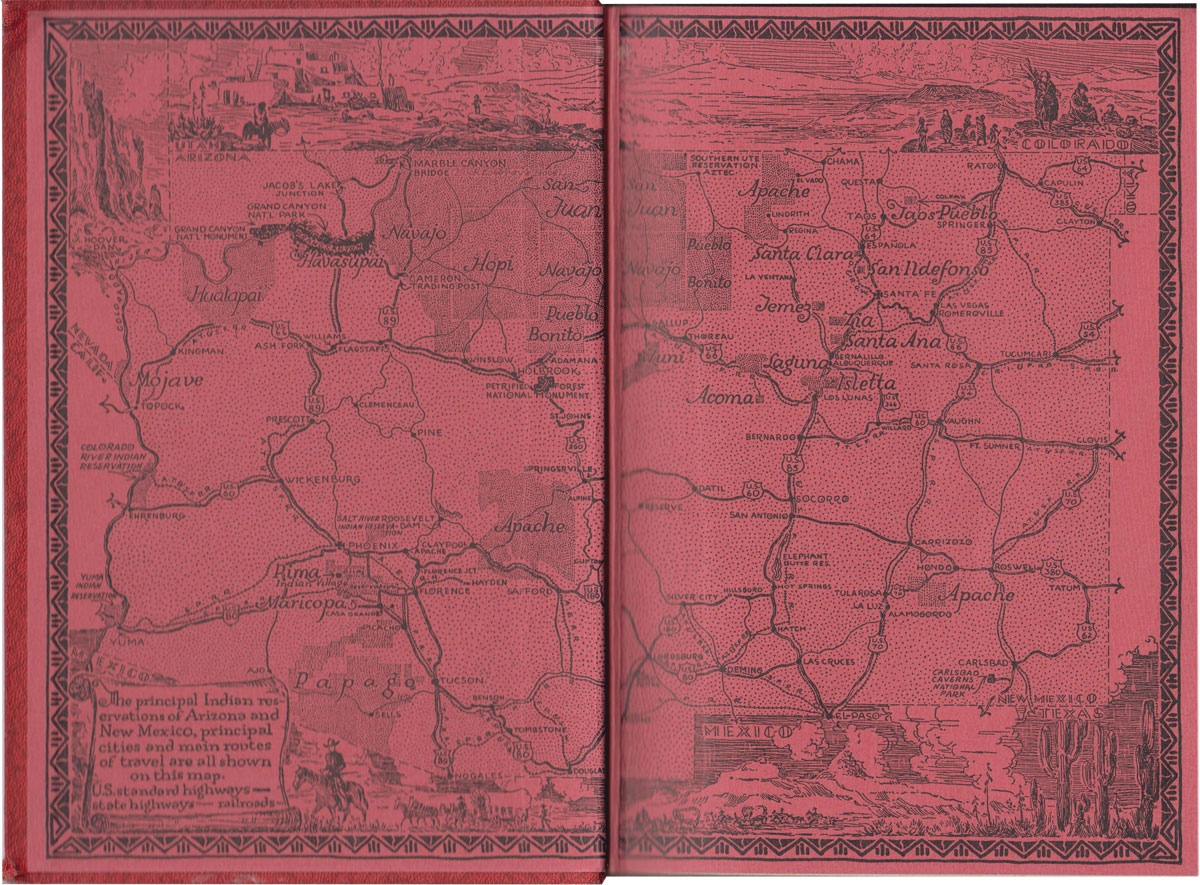 Click on image to view larger.
---