Adobe Gallery Staff Favorites, Volume 2: Mary Says
Category:
General
| Posted by |
Wed, Apr 22nd 2020, 11:28am
This month, we're using our blog to highlight the artworks that our staff members love. There are many great artworks here, of course, so we've asked each person to choose their favorite pieces. Here's another edition of "Mary Says"—two artworks chosen by Mary.

Life certainly is different these days. As I remain sequestered in my home instead of making the weekly drive to Santa Fe, something is missing in my life. I really miss my coworkers. I miss talking to clients and sharing my love of the material that Al has in the gallery. Luckily for me and for you, the fantastic, amazing Adobe Gallery website is still here. At least I can look at the pots, the paintings, the jewelry and take in their beauty remotely.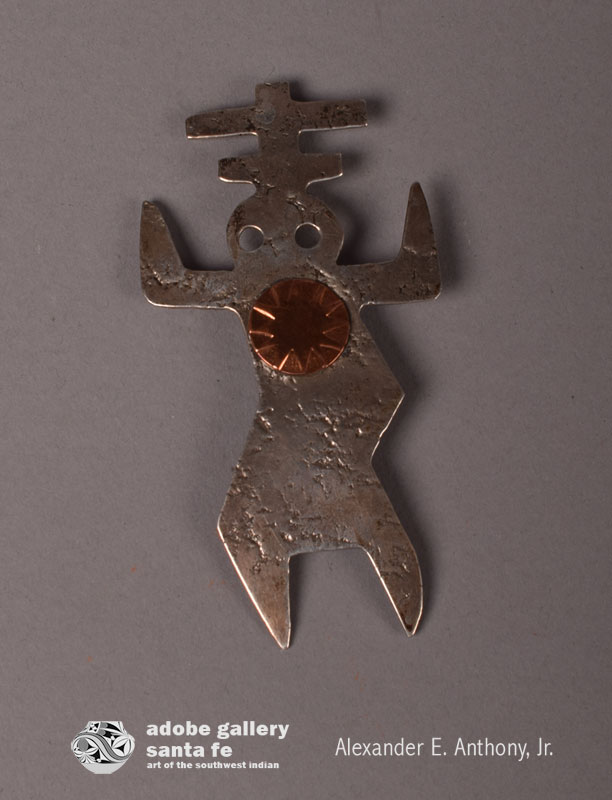 Every morning I wake up and the website is one of the first things I look at. It is my portal to normalcy, it is my pathway to balance and beauty. So, continuing in that vein, I thought I would share with you some of my favorite pieces, things that I especially like, for personal reasons. These are not descriptions, or biographies, more of just what I like and why I like them and why I think others should be aware of their special qualities.

This morning, I am going to talk about jewelry. Anyone who knows me knows that I love jewelry. When new collections come in, I can't wait to look at the pieces, hold them and research them.

One of the most intriguing artists whose work we have in the jewelry case is Jan Loco. When I first wrote about these pieces, (items C4270A and C4270B, or just click the photos included here) I kept wanting to write, "These are just so cool. She pounded the silver out with rocks! How did she do that? The dancers seem to move. These are unique, no one else is making jewelry like this."
Besides these pieces being one-of a kind, you should also know that Jan Loco is not making jewelry anymore. One of the most acclaimed Native jewelers, whose work was published in books, just vanished from the art scene. From a collecting perspective, there is just not that much of her work out there. So visit the pieces and see if you agree with me. These would go really nicely as a pin to hold a scarf in place. The pins are definitely wearable, as well as collectible, and like I said, "They are really cool!"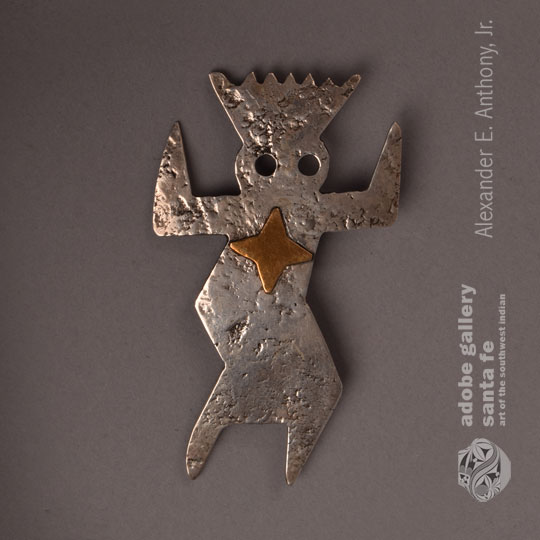 Read More about Apache Jeweler Jan Loco and these two Pins


I have a few more pieces that I think may be worth looking at in a different light. Next time, I will share with you my feelings about a pretty special concho belt.

Read Last Week's "Staff Favorites" Blog Entry