Cochiti Pueblo Serigraph of Two Colorful Parrots by Joe Herrera - 26087
Category:
Paintings
| Posted by |
Sat, Jun 2nd 2018, 4:50pm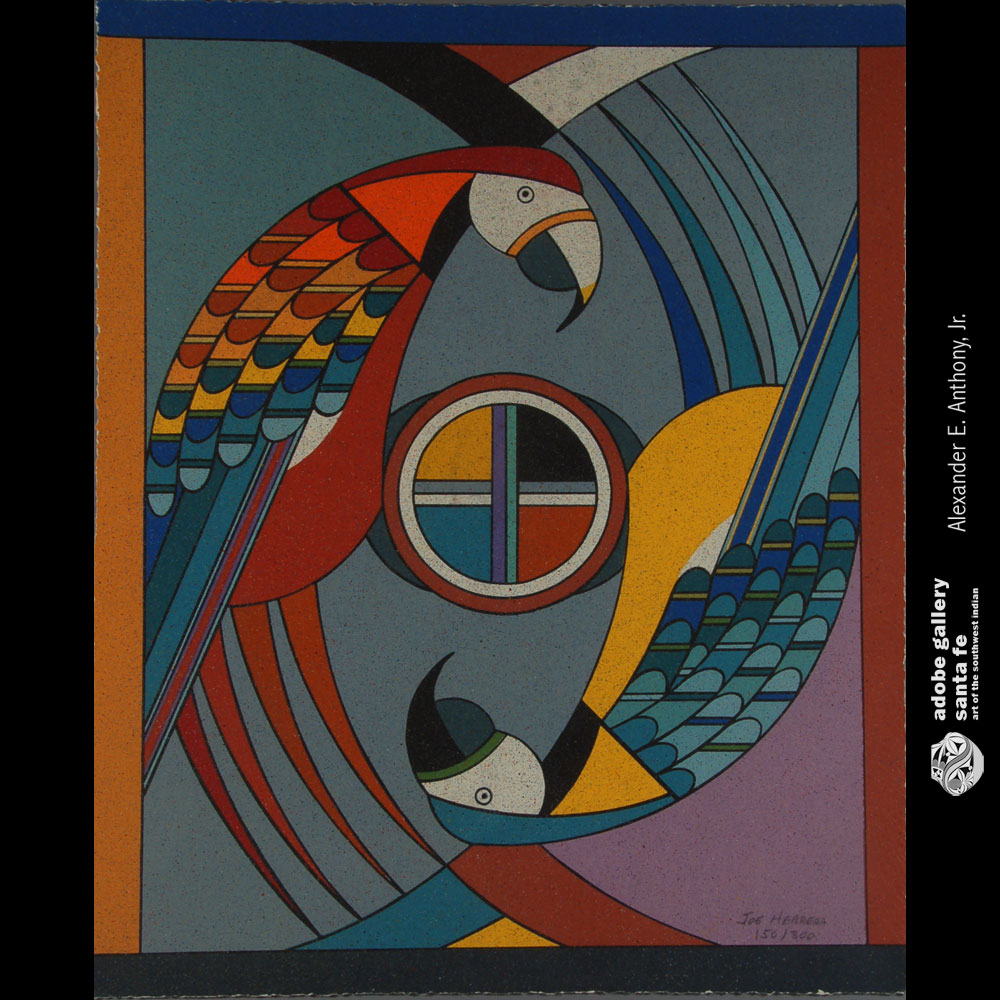 Joe Hilario Herrera (1923-1990s) See Ru was an innovative and successful Native American painter. His father was from Cochiti Pueblo, and his mother-pioneering painter Tonita Vigil Peña (1893-1949) Quah Ah-from San Ildefonso. Though his artistic inheritance and early art education came from his mother, Herrera is considered to be from Cochiti pueblo. He attended the Santa Fe Indian School, served in the US Army during World War II, worked at the Laboratory of Anthropology, and eventually completed a degree in art education at the University of New Mexico.

His early works were very much in keeping with the style of his mother and her contemporaries. He painted pueblo dancers in very traditional Indian School style-flat dimension, no ground plane, no background or landscape. Later in his career, because of the influence of modernist artist Raymond Jonson of the University of New Mexico art department, he took an interest in abstract and modernist painting. He was one of the first Indian artists to move away from traditional representational art into the more abstract forms of self-expression.

#adobegallery #SouthwestIndianPainting #NativeAmericanPainting #CochitiPueblo #PuebloPaintings #SantaFeNM #FineArt #Painting #JoeHerrera