Dancers at Zuni Stone Lithograph by Fritz Scholder - C3984B
Category:
Paintings
| Posted by |
Tue, Jun 5th 2018, 3:06pm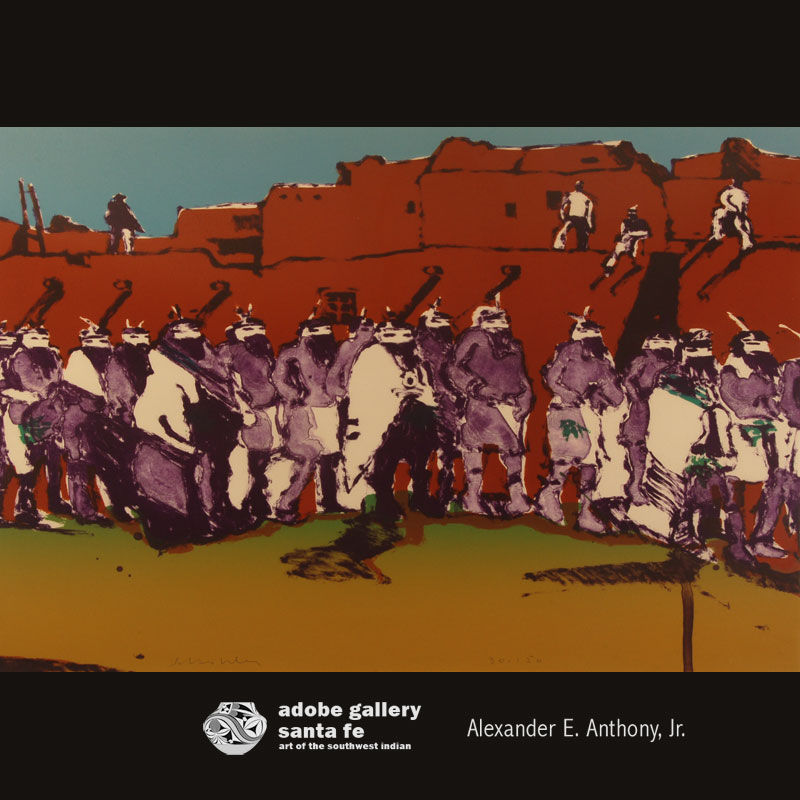 Fritz Scholder (1937-2005) was born in Breckenridge, Minnesota. He was one-quarter Luiseño, a tribe from Southern California. It was apparent early on that he was a very talented artist. His high school teacher was famous Yankton Dakota artist, Oscar Howe, who recognized and encouraged his talent. In 1955, he attended the Mid-West Art and Music Camp at the University of Kansas where he was voted "Best Boy Artist" and President of Art Camp.
After high school Scholder went on to study with artists Greg Kondos, Lloyd Kiva New, Charles Loloma and Wayne Thiebaud among others. In 1964, after receiving his MFA at University of Arizona, Scholder accepted the position of instructor in Advanced Painting and Contemporary Art History at the newly-formed Institute of American Indian Arts in Santa Fe, New Mexico.
In 1970, Tamarind Institute moved from Los Angeles to Albuquerque. Scholder was invited by Tamarind to do the first major project, a suite of lithographs, Indians Forever. It was the beginning of a large body of work in that medium for the artist. Scholder/Indians was published by Northland Press, the first book on Scholder's work.

#adobegallery #SouthwestIndianPainting #NativeAmericanPainting #Luiseño #PuebloPaintings #SantaFeNM #FineArt #Print #FritzScholder