Pueblo Indian Religion, vol. I and II [SOLD]
---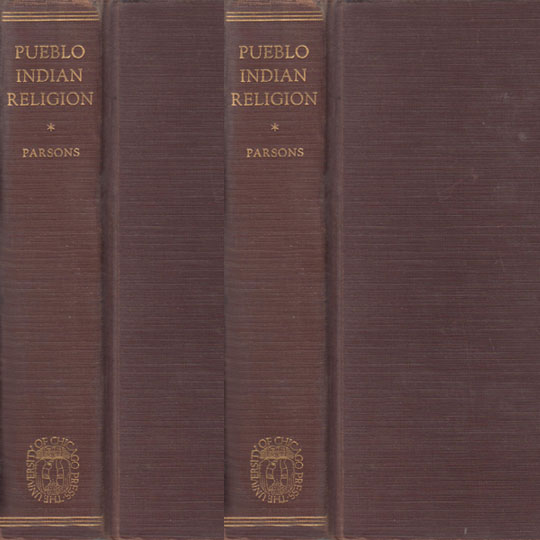 + Add to my watchlist

Forward to Friend
Elsie Worthington Clews Parsons (1874-1941)
Subject: The Pueblo Indians
Item # C3190S
Date Published: 1939, first edition, hardback, 2 volumes
Size: Volume I, 549 pages, 8 plates; Volume II, 724 pages, 18 plates; Additional illustrations and maps

SOLD
The rich religious beliefs and ceremonials of the Pueblo Indians of Arizona and New Mexico were first synthesized and compared by ethnologist Elsie Clews Parsons. Prodigious research and a quarter-century of fieldwork went into this 1939 encyclopedic two-volume work, Pueblo Indian Religion, published two years before her death.
The author gives an integrated picture of the complex religious and social life in the pueblos, including Zuni, Acoma, Laguna, Taos, Isleta, Sandia, Jemez, Cochiti, Santa Clara, San Felipe, Santo Domingo (now Kewa), San Juan (now Ohkay Owingeh), and the Hopi villages. In volume I she discusses shelter, social structure, land tenure, customs, and popular beliefs. Parsons also describes spirits, cosmic notions, and a wide range of rituals. In volume II she discusses Solstice ceremonies, installation and initiation ceremonies, war ceremonies, Women's ceremonies, weather ceremonies, curing ceremonials, Kachina ceremonies and dances, planting and harvesting rituals, games, animal dances and Saint's Day dances.
This classic study of Pueblo religion and ritual is unequalled. It is the first comprehensive survey of Pueblo social organization, religious beliefs and practices. It is broad in scope and encyclopedic in detail.
Condition: good to very good condition, with inner hinge of vol. II reinforced. Both volumes are in protective plastic book covers.
Elsie Worthington Clews Parsons (1874-1941)
Subject: The Pueblo Indians
Item # C3190S
Date Published: 1939, first edition, hardback, 2 volumes
Size: Volume I, 549 pages, 8 plates; Volume II, 724 pages, 18 plates; Additional illustrations and maps

SOLD
---
Publisher:
1427 E. 60th Street
Chicago, IL
773-702-7700
773-702-9756
---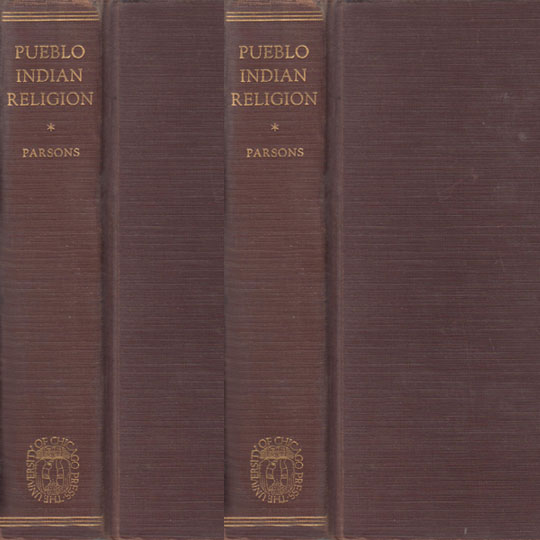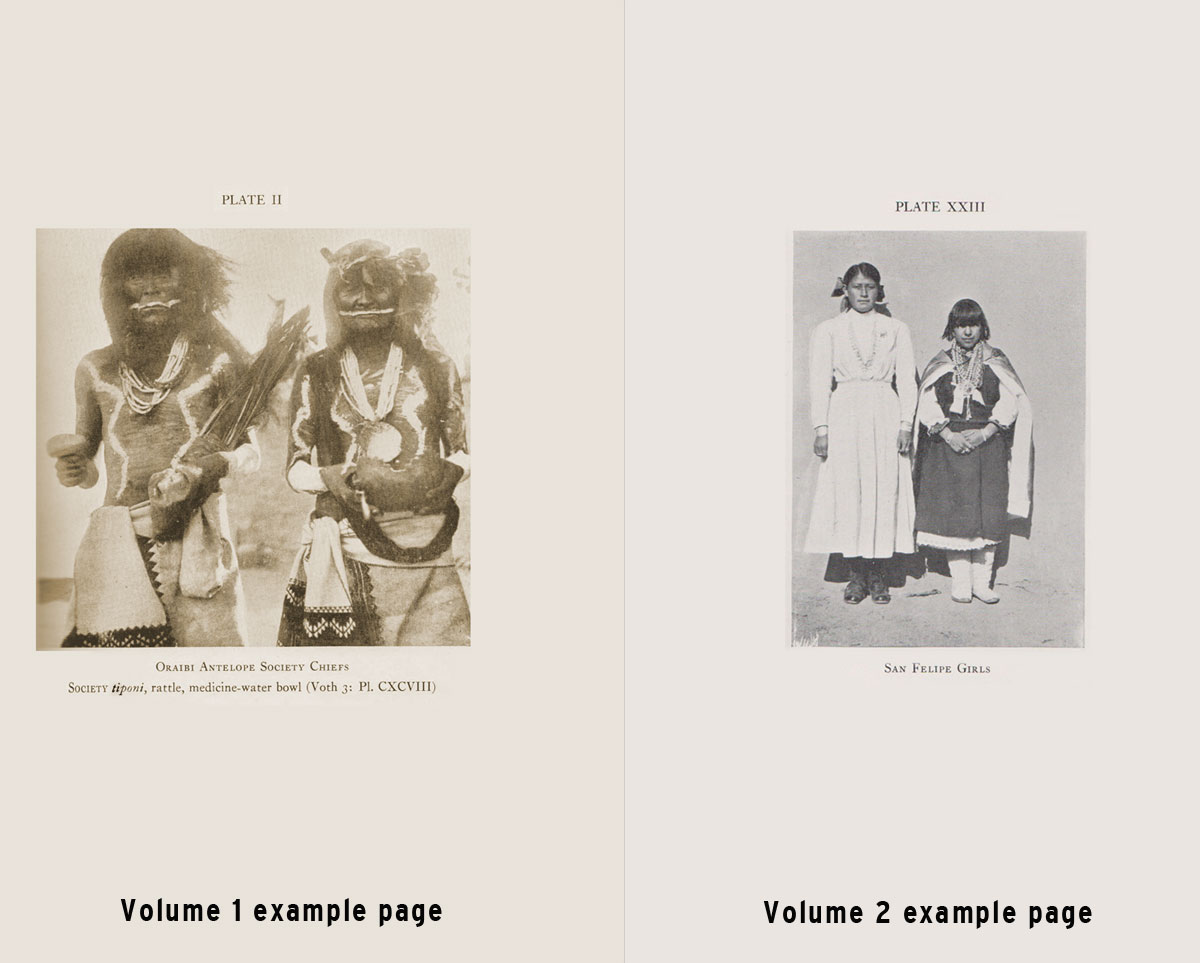 Click on image to view larger.
---