Tesuque Pueblo, TET-SUGEH
+Add origin to My Preferences
Southwest Indian Tesuque Pueblo Pottery and Fine Art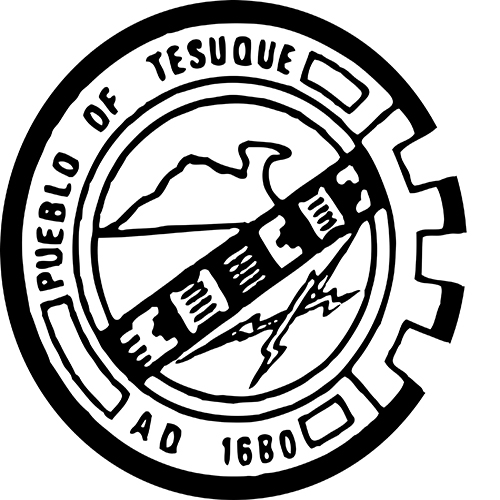 Tesuque Pueblo, now known as Te Tsu Geh Oweenge, "Village of the Narrow Cottonwood Trees", is just 10 miles north of Santa Fe and is listed on the National Register of Historic Places. Its proximity to Santa Fe allowed potters to sell their work to merchants in Santa Fe who, in turn, sold to tourists visiting the Southwest. The items made for tourist sale were made to appeal to the visitors and their ability to transport them back home, hence, the forms and sizes changed from the larger utilitarian ollas and bowls made for personal use to small pitchers, vases and jars.
Potters at Te Tsu Geh Oweenge produced beautiful examples of Polychrome pottery prior to 1890, but rapidly slipped into producing garish tourist wares after that time. They made small jars and animal figurines and painted them in multiple colors after the firing process. They also made thousands of Tesuque Rain God figurines for the tourist market. Serious production of their earlier beautiful pottery has never resumed, even after an attempt by some potters in the 1940's. Some potters still make Rain God figurines to this day—a figurative shape that has never been duplicated by any other Pueblo.
Their Feast day is November 12th honoring their Patron Saint San Diego.
Photo Source: Indian Pueblo Cultural Center Website.